Art
Art Exhibitions to see in Kansai this Summer
After several difficult months in which many of us have been deprived of the opportunity to indulge in simple joys like visiting a museum, the reopening of some of Kansai's major venues this summer is especially welcome. With the easing of restrictions comes the chance to see a number of highly-awaited exhibitions that were postponed from the spring. Here are selection of four very contrasting exhibits in a variety of media—photography, installation, fashion and illustration—to bring you some much-needed art therapy.
Please be sure to check the websites before you go and observe their respective anti-Covid measures. Wearing a face mask is compulsory with few exceptions.
HIROSHI SUGIMOTO — POST VITAM, Kyoto City Kyocera Museum of Art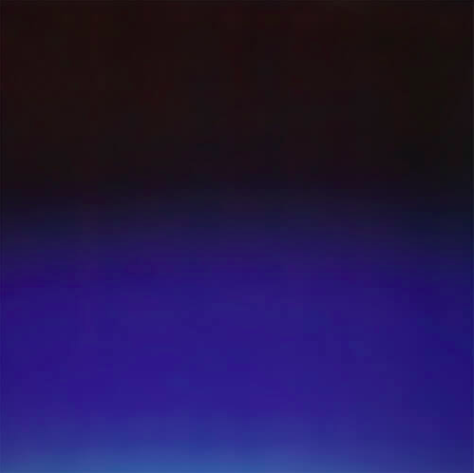 This exhibition marks the long-awaited reopening of the Kyoto City Kyocera Museum of Art (previously the Kyoto Municipal Museum of Art) and is installed in Higashiyama Cube, the museum's new ward. The internationally acclaimed photographer and architect, Hiroshi Sugimoto, pays homage to Kyoto's history with this exhibition by creating a figurative temple within the museum and exploring themes of Buddhism, science, religion and the Japanese identity. The works on display form may be viewed as a career retrospective, and include artifacts from the artist's personal collection and examples of his signature, large-scale conceptual photography. One highlight is Sugimoto's Sea of Buddha, a series of photographs from 1995 depicting the 1,000 Kannon statues found in the main hall of Kyoto's Sanjusangen-do. The abstract photographic series Opticks, digitally enhanced Polaroids based on Isaac Newton's prism experiments, will be shown here for the first time. Sugimoto's glass tea house, which has been installed in various cities internationally, can be viewed in the museum's Japanese garden.
Dates: May 26 — Oct 4
Admission: ¥1,500
Hours: 10am-6pm
Closed: Mondays, except public holidays.
Website: https://kyotocity-kyocera.museum/en/exhibition/20200321-20200614
Danh Vo oV hnaD, National Museum of Art Osaka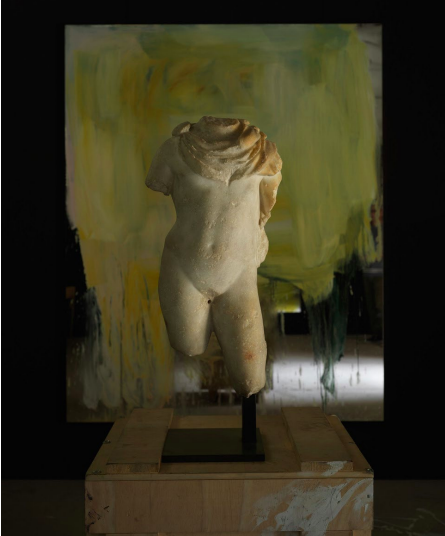 Celebrated contemporary artist Danh Vo fled from Vietnam with his family in 1979 in a boat made by his father; following their rescue by a Danish freighter, they moved to Denmark, where Vo grew up. In this exhibition, he examines themes of family history and identity by displaying various every-day items and artworks that are imbued with socio-political meaning once viewed under his artistic lense. On display are readymade objects, personal items like letters and photographs, and objects created by people close to Vo including his father and his partner. Much of his work examines his Vietnamese roots, including an installation of the chandelier that hung in the Hotel Majestic where the Paris Peace Accords were signed in an attempt to establish peace in Vietnam. Another project of his involves a collaboration with the family of former U.S. Secretary of Defense Robert McNamara, a major figure behind the Vietnam War. This marks Vo's first solo exhibition at a Japanese art museum.
Dates: June 2 — October 11
Admission: ¥1200
Hours: 10am — 5pm (last admission 4:30pm)
Closed: Mondays (except Aug 10, Sep 21) and Aug 11, Sep. 23
Website: http://www.nmao.go.jp/en/exhibition/2020/danh_vo.html
Mina Perhonen/ Minagawa Akira: Tsuzuku, Hyogo Prefectural Museum of Art
This exhibition uses unique perspectives to showcase the garments, textile art and homeware of Minagawa Akira, the creator of the clothing brand Mina Perhonen. This year marks the 25th anniversary of Minagawa's brand, which is inspired by Finnish textiles and produces clothing that defies trends, embodying a timeless aesthetic. This exhibit brings the personal to fashion, pushing the viewer to see beyond the superficial. One room, entitled Memory of Clothes, features Mina Perhonen pieces sealed in glass; they have all been worn, and are displayed under written accounts of their owners' memories of the clothing. Those who want an up-close look at Minagawa's original textile designs won't be disappointed: more than 400 pieces of the brand's signature brightly colored garments are on display. And in a room lined with cushions from floor to ceiling, the viewer is welcome to touch, exploring the various textures of the cloth. Original designs and illustrations by Minagawa are also on view, as well as video projects, tableware and interior goods, many of which were created in collaboration with homeware artisans.
Dates: July 3 — November 8
Admission: ¥1400
Hours: 10am-6pm (8pm on Friday and Saturday) 30 minutes before closing
Closed: Mondays (Open on 10th August (Mon/holiday), closed on 11th August (Tue), open on 21st September (Mon/holiday), closed on 23rd September (Wed)
Website: https://mina-tsuzuku.jp/en/
Moomin, The Art and the Story, Abeno Harukas Art Museum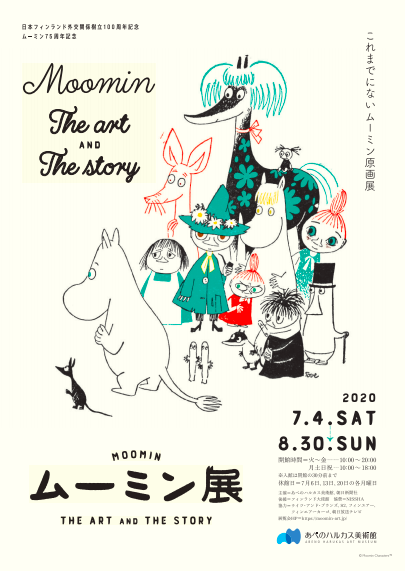 This exhibition contains more than 500 pieces of art and artifacts related to the wondrous world of the Moomins, a family of eccentric hippo-like creatures. Created by Finnish artist Tove Jansson (1914–2001), the Moomins began as a book series and developed into picture books, a comic strip, an animation and a movie between 1945 and 1993. All pieces are on loan from the Moomin Museum in Tampere, Finland and the author's private collection. Objects on display range from the expected–original sketches and illustrations–to the unusual–an Easter card and a Finnish bank advertisement from the 1950s. With more fans of the Moomin brand than any other country, Japan accounts for nearly 50% of the Moomin market–there's even a Moomin theme park, MoominValley Park, in Saitama. Both the Moomin TV cartoon and movie were created and produced in Japan. Those who count themselves fans of Jansson's work or simply of fantastical art will enjoy this step into the unique world of the Moomins.
Dates: July 4 — August 30
Admission: ¥1500 (advance: ¥1300)
Hours: 10am — 8pm Tues-Fri; 10am—6pm Mon, Sat, Sun, & national holidays. Last admission is 30 minutes before closing.
Closed: July 6, 13, 20 (all Mondays)
Website: https://www.aham.jp/exhibition/future/moomin/
Find more arts and culture events in your area and post your own listing at kansaifinder.com
Header image: Lick me, Lick me, 2016. Refrigerator, wooden head of polychrome Jesus, 16th century and marble Roman sculpture, III century A.D. ©Danh Vo