News
Music to Kansai's ears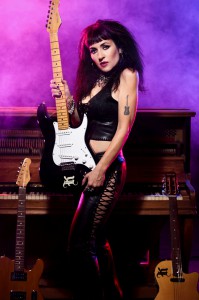 Osaka — The fourth annual Kansai Music Conference (KMC) will be held from September 14 to September 17, welcoming musicians from five continents over four days at over a dozen venues in Osaka. All events will be open to the public.
KMC is the only globally-oriented music conference in Japan. Conference highlights include a popular English rakugo presentation, career-building seminars, workshops for shamisen and gospel singing, and artist interviews. Conference attendance is free of charge.
This year's performance schedule includes over 60 different artists, spanning all genres. Highlights include Katya (Los Angeles-based rocker and blossoming TV celebrity), Hidesetsu Fujimoto (Shamisen master and teacher), osh10 (Australian electronic artist), and Wes Coas (world traveling hip-hop artist).