News
Artwork down to a Tee
KS — Thanks to everyone that entered the KS T-shirt design competition. The challenge was to create a design on the theme 'Kansai'. We had a wonderful selection of submissions, featuring everything from giant robots and takoyaki to Kuidaore and Glicoman.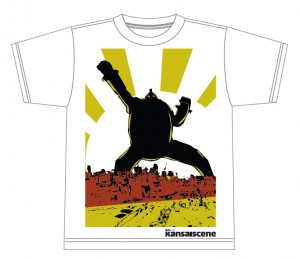 The entries were posted to our Facebook page and readers were invited to vote for their favourites. A big thank you to everyone that voted.
We are pleased to announce that Minikiki's (aka Kirsten Bürisch: www.minikiki.com) weird and wonderful monster jam design was the unanimous winner, with its stylish depiction of a Kyoto pagoda surrounded by a band of quirky characters.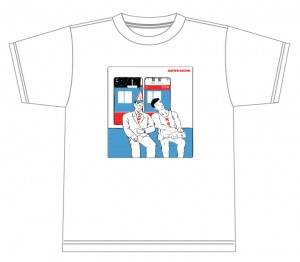 Kirsten told KS: "This design shows my typical illustration style – a collage of characters, doodled with markers. I have an imagination filled with odd monsters, cute bunnies and other crazy characters that I like to doodle whenever I get a chance. I am very much inspired by the works of Jon Burgerman, and the cartoon Adventure Time."
As the winner, Minikiki will have her design printed up by the T-shirt gurus at Sweatshop Union and we'll be giving them away to lucky readers throughout the year.