News
KS T-shirt Competition Winner!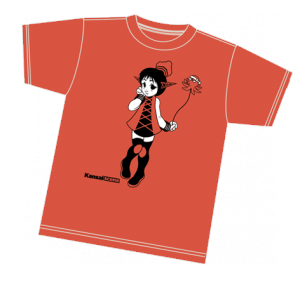 Thanks to everyone who entered our competition this year. As usual we had some fantastic entries. There can be only one winner however and after much debate, we have chosen Rubén Peña's entry to be made into the next KS t-shirt! Congratulations Rubén. It really was a tough decision, but ultimately we couldn't resist the octopus on a string. Of his winning design, Rubén says:
"Basically, I thought about using one of the most prominent symbols of Osaka in some form of clothing, and what to came to mind was Tsutenkaku, and, of course, the octopus (in balloon form), because I personally dig takoyaki."
Rubén's design will be printed up by our wonderful competition sponsor, Sweatshop Union (sweatshopunion.jp) in Osaka in time for our new year party at Wormwood on Jan 30 where we will be giving a few away to lucky guests, but it will also be available for sale from kansaiscene.com.