Art
A calm and colourful life
Cover artist Nicole LaRue brings calm, playful colour work to every commission.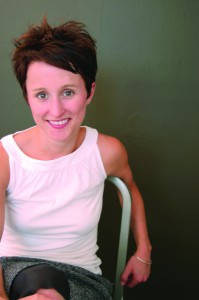 A tiny sky-blue octopus peeps out from a glass jar. Is he a companion of the girl next to him? Or is he an unwilling prisoner? Either way, he's what draws my eye first on this issue's colourful, breezy cover illustration.
It was created by graphic designer and illustrator Nicole LaRue, who fills her worlds with sky blues, muted oranges, olive greens, and softly curving lines. There's cute closed-eye creatures, and intricate line drawings as delicate as a lace doily everywhere you look.
"Other people have described my art style as quirky and I would have to agree," she says. "It's just a little fun to make something out of the ordinary. Favourite themes? Mmm, it seems like animals and nature creep into almost everything I do…"
LaRue grew up in California, but built a home with her partner in Salt Lake City, Utah. The couple dreamed of living abroad, and it was her partner's English teaching job that brought them to Kansai. LaRue has been working in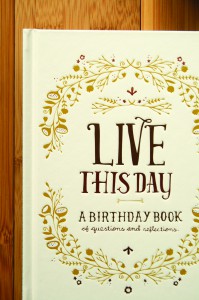 design for over 10 years, and looking over her portfolio, there's everything in there from whimsical book illustrations and playful memory cards to more graphic-styled corporate letterheads. Her etsy store stocks handmade headbands, bandanas and greeting cards, all sold out with a sweet promise of more to come.
"I do commissions every day," she says. "I think all of them are fairly memorable – at least the ones that are illustration-based. I actually didn't do as much illustration my first years out of school, although I loved it, I thought that doing design was where I could have a career. But lately illustration is turning into my career and it's much preferred – I'm in love with drawing every day."
This issue's cover took around 20 hours to complete, if time must be put on creativity. And they must, in the world of commissioned artwork. LaRue adds: "Illustration always takes longer than I anticipate, but it doesn't tend to matter to me if folks are allowing me to do it every day!"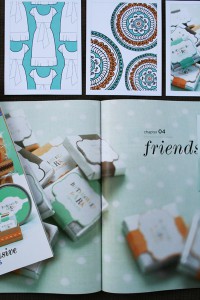 LaRue likes listening to folk music, podcasts or documentaries from home while she works. Her artwork always starts out with paper, pencil and black Micron pens, but like most illustrators, it becomes digital in delivery.
The next project on the drawing board is something of a dream come true – Chronicle Books has given her and her partner a green light for a kids journal.
Her personal illustrator heroines are the watercolours of Julianna Swaney, the woodprints of Kristiana Parn, and cute lineworks of Suzy Ultman and Laura George. With her newest book commission, doubtless, LaRue is set become someone's personal heroine too.
[box]
See Nicole's artwork here:
• nicolelarue.typepad.com
• larueandco.com
• dribbble.com/nicolelarue
• creativemarket.com/nicolelarue
• theinknest.com/shop
• email: larueandcompany@gmail.com
[/box]