Art
The indefinite artist
Why a set of flaming Poi are as much tools of the trade as pencils and photoshop for this month's cover artist Rita Morais.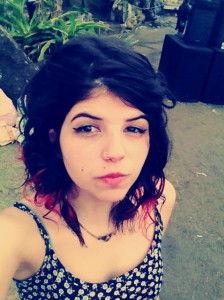 What do you imagine when you hear the word 'artist'? A paint-spattered easel and canvas being auctioned for millions of dollars? Or perhaps an impoverished manga-ka, hunched over paper and ink to scratch out their stories for a weekly magazine?
This month's cover artist Rita Morais is neither of those, but, as it turns out, she's also pretty hard to define. Take for example her performance art group Berry. A quick scroll down the Berry Facebook page raises way more questions than it answers. Is that a nurses' uniform? What's with the creepy contact lenses? Is that a luminous hula hoop? Where do you get one of those? Well. It all looks a little wild for a former graphic design major.
Rita explains: "I had about eight years of drama classes and if I had to choose between visual arts and performative arts, I would probably choose the stage. A friend and I created Berry. It's a mix of dance, circus and theatre. My friend does hula hoop and I do poi, normally with light or fire. We hold different shows at different venues. It's a project that takes a lot of my time but makes me incredibly happy."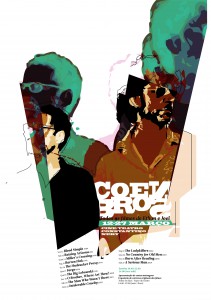 Let's rewind. What brought Rita and her flaming poi to Japan in the first place? "Since I grasped the idea that if I spoke English I could travel and live anywhere in the world, that has been my dream. I love the overwhelming feeling of starting from zero, of imagining all the possible lives I might have in a new place. I love the cultural shock and the gradual feeling of understanding when you move to a new place. I lived in Istanbul for half a year and it was one of the best experiences of my life. It was also this experience that led me to get a job in Japan.
"Now, I live five minutes from Namba, in an amazing share house with seven wonderful people, both Japanese and foreigners. It is the biggest living space I've seen in Japan and there is always music, painting and learning going on. I love it. I create my artwork from home, I have two rooms and one was transformed into a studiolike space."
When she's not performing with Berry, Rita also works as a freelance graphic designer. She struggles to absolutely pin down her own visual style too, explaining it's "maybe because I am too young and still experimenting, maybe because I have a very hard time deciding on a direction and even a medium to use. I like thinking about each work as a new challenge and therefore I will have completely different results for each work. My favourite themes are people and animals, anything with texture and soul."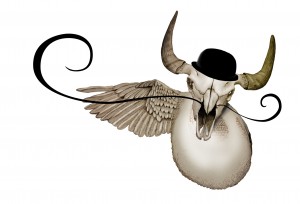 Going with the flow, there's no average time Rita usually finishes her artworks in. She adds: "Sometimes I might do hundreds of 10 second – 1 minute paintings, sometimes the artworks might take up to three weeks. I like drawing, pencil or pen, I really like working with line. Watercolor is my favorite painting material. I also like using photoshop to merge all the parts of an artwork, like the cover for Kansai Scene, where I drew the elements on paper and then merged, colored and added some elements digitally."
Different mediums, different styles, shifting from paper to stage at the speed of whirling poi: it's no surprise that Rita is flexible when looking to the future. "I don't know what I want to do with my life yet," she says "But I know I want to keep moving for as long as I can."
[box]
Email Rita on guitita@gmail.com for information on freelance work or collaborations or even just to say hello. And check out Berry on Facebook for information or bookings: facebook.com/BerryMagic
[/box]