Art
The global traveller
A childhood in England, adolescence in Germany, and adulthood in Japan have combined to form the unique style of this month's cover artist.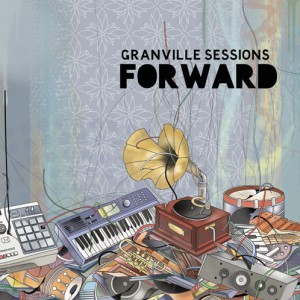 The bird looks regal, cloaked in exquisite feathers and crowned with a scarlet comb. But why is it standing in front of a grimy, graffiti-marked wall?
To the casual observer, the avian subject and it's backdrop may seem incongruous, but for Osaka-based artist Nearski (more on the name later), this juxtaposition of nature and urban grit is exactly what inspired him to create his latest collection of paintings, Osaka Birds.
"Birds can amazingly adapt to almost any surrounding, while still keeping their appearance the same," he says. Having made the move last year to Osaka, a city with "little greenery but plenty of birds", he was inspired to further adapt these hardy animals to their surroundings by creating new birds with influence from colours, shapes and patterns from his new home. The result: a collection of over 30 paintings depicting paradisiacal birds all set against a snapshot of urban decay.
This fusion makes for striking imagery, but it also tells the story of a life lived in different places and imbued with myriad influences.
Growing up on a farm in the English countryside, Nearski developed a deep love of nature that continues to influence his work today. At age 13, a move to Germany opened up another world to the budding artist. "Germany has a huge street art and graffiti scene," he says. "Everyone around me was writing so I got into to it too."
It was during these teenage years spent exploring graffiti, letters and characters that the artist's catchy moniker was born. "I used to like drawing the letters Near, and sometimes for fun I would add endings like Nearski or Nearamov," he recalls. "My friends picked up on Nearski and the name just stuck."
Rather unusually, it was in Dusseldorf ("a city with a very high population of Japanese") that Nearski became interested in Japanese culture. At university, he jumped at the chance to go on exchange to Hiroshima, and the romance blossomed.
"I fell in love with Japan instantly, the people, the food, the art… but after about 10 months I had to go back to the UK to finish my degree," he remembers. Hungry to learn more, he snapped up a teaching job in Kyoto five years ago and has been in Kansai ever since.
As ever, Nearski has added inspiration from his current surrounds to his evolving artistic style. "I'd say my current style still has a graffiti element to it. My usual subjects are from nature but I also have a fascination with the run down areas of the city. Now I'm fascinated by traditional Japanese art like Ukiyo-e prints and especially the work of Ito Jakuchu, which I think is evident in my latest work."
In July and August, he exhibited Osaka Birds at two light and music extravaganzas in Nipponbashi and Shinsaibashi. Next up, he plans to collaborate with a Gunma-based artist and to start printing designs on TShirts and other clothing.
And while he's in no rush to cash in on his work ("I create because I enjoy creating") Nearski's original artwork and postcards are being snapped up by eager fans. So if you fancy one of those T-shirts, you'd be wise to keep checking his site so you can nab some before they're goneski.
[box]
To see more please check facebook.com/nearskinearski or contact Nearski at info@nearski.com
[/box]