Featured
Brunch with Punch
As July brings on its warm weather and sunny weekends, it's time to sit back and take it easy with some Osaka-style brunching.
Smooth and Satisfying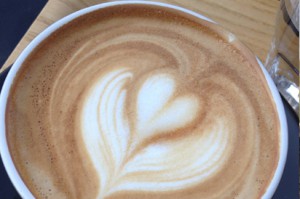 A fresh and uplifting mood of energetic simplicity welcomes you immediately for brunch at Westwood Bakers in Minami Horie. English blackboard menus smile their greetings to you, and the relaxed seating layout creates an intimate space for slow-morning coffee and conversation. In the open kitchen, working their family magic, are the look-alike Kurita brothers and Dad. The beautifully diverse range of breads, pre-made sandwiches and decadent pastry varieties is deeply inviting, and may encourage a random takeout picnic. The decadent aroma of real bacon, buttermilk pancakes, and feelgood English radio songs that get you grooving and singing mid-conversation are definite highlights. There are just so many satisfying textures of happiness awaiting you here for brunch heaven. Eat good food here.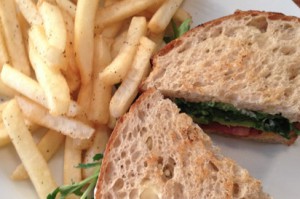 Westwood Bakers, Minami Horie
Access: Yotsubashi Subway line; Yotsubashi Stn
Website: tabelog.com/osaka/A2702/ A270201/27072989/
New York Cool
Brooklyn Roasting Company in Kitahama is a sexy-cool riverside cafe bringing third-wave coffee culture to Kansai. The coffee is like artistic liquid gold for adults only, and teamed with a giant butter pretzel, chocolate croissant, or aromatic scone, you are instantly reset. Sit outside on the spacious wooden terrace and slowly take in the Tosabori River energy, or recalibrate indoors within the stylish pockets of seating layout. It's a place to resurrect your best self with coffee that complements your vibe. Come to people-watch, chill out, and feel funky.
Brooklyn Roasting Company
Access: Keihan line; Sakaisuji Subway line; Kitahama Stn
Website: brooklynroasting.jp
Buffet Style Bling
TABLES cafe in Cross Hotel on Midosuji is a great place for a fancy buffet brunch. The combination of sumptuous seating, low lighting, and fancy interiors allows for a deep mood of charmed dining at a very reasonable price. A tempting salad and drink bar to accompany your sweet or savory cream cheese pancake makes for brunch magic. Soba galettes, green smoothies, and various organic drinks are also available on the regular menu. It's a very popular place, so arrive early on weekends, or try for a weekday.
TABLES
Access: Midosuji Subway line; Shinsaibashi Stn; Exit 7
Website: shuhari-de-eat.com/tables/
Art, Books, Coffee
Cafe & Books Biblioteque in Umeda is a long-standing favorite that continues to please. Colorful brunch choices like soup and salad, or heartier stew plate variations are simply delicious. Weekday brunch is cheaper, but the weekends offer original pancake combinations like the super fun B.L.T.E. (Bacom, Lettuce, Tomato, Egg). The young, attentive staff effortlessly take care of your every need. Groovy tunes play, and the outside world of hustle dilutes instantly. The random creative displays and extensive arty bookshop make each time here fun and feel-good.
Cafe & Books Biblioteque
Access: Midosuji Subway line; Umeda Stn
Website: cporganizing.com/bibliotheque/osaka/concept