Feature
Apps for Christmas
Christmas apps to provide endless jolly, merry, festive-season fun!
Tree decorating, carols, Santa Claus, and piles of presents – what more could anyone want for Christmas? How about some apps to enrich your children's Christmas experience and provide loads of family fun!
A Call from Santa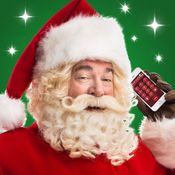 Cost: Free
What it does: A Call from Santa is every child's dream and this iPhone app puts your child in direct contact with Santa Claus himself! Santa rings your child up with a short, encouraging message. On the back end, you'll set up the time Santa will call and what kind of message he has for your little one. Santa can talk about whether they've been naughty or nice!
Why it's great: Nothing is more exciting for a kid than getting to speak to Santa Claus, and it's a great way to remind them to be on their best behavior during the winter holidays. You can even extend this to the rest of the year by selecting a voice message where Santa talks about adding them to the naughty list! You can also set it up to acknowledge the good things your child has done throughout the year.
Platform: iOS / Android
Developer: Net Unlimited
Website: santaclausapps.com/phone-call-from-santa-claus
Merry Christmas Party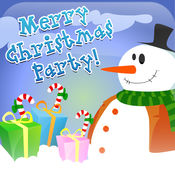 Cost: $0.99
What it does: The Merry Christmas Party app engages the entire family with a fun and educational four-player game for the iPad. Combining trivia, jokes, and Christmas images, this app will add spice to the holiday spirit with some fun, family-friendly competition. It's also perfect for your kids to play with their friends and even at school parties.
Why it's great: The Merry Christmas Party app has festive music and holds close to 100 Christmas images and questions. It's a great way for small groups to enjoy time together and is an excellent app for a holiday party if you have an iPad laying around. You can even create your own questions directly within the application or go to quizlet.com and do it online.
Platform: iOS
Developer: INKids Education LLC
Website:inkidseducation.com
A Charlie Brown Christmas – 50th Anniversary of A Peanuts Classic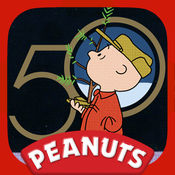 Cost: $5.99
What it does: A Charlie Brown Christmas is an interactive and beautifully animated storybook that holds the original dialog from the 1965 animated TV classic. It comes with remastered illustrations, animations and music that are a joy to look at. You can play Schroeder's piano, sing along, and discover something new on every page.
Why it's great: This app is not only a beautiful present for those who fondly remember the animation as one of their favorite childhood shows, but is also a great way to engage our younger generation with a story that transcends time. Keeping the well-loved elements of the past, as well as making it more attractive for the children of the present, A Charlie Brown Christmas allows you to share the holiday spirit with your loved ones this festive season.
Platform: iOS/Android
Developer: Loud Crow Interactive Inc.
Website: loudcrow.com