Blog
International Schools in Kansai: An Overview
Thinking of sending your child to international school in Kansai? The region is host to several, from kindergarten up to high school level. With the government pushing for more international schools—and students—the choice is becoming ever broader. This guide will help you begin your search.
What should I look out for?
First and foremost is the school's accreditation. The most common will the International Baccalaureate (IB) which is globally recognised for the high-quality curriculums their schools follow. Programmes are split into Primary Years (PYP), Middle Years (MYP), and Diploma (DP) depending on the grade. It is also worth finding out whether the school is also a member of the Japan Council of International Schools (JCIS), a reputable organization that produces a set of criteria to sustain high standards in schools where the primary language of teaching is English. The Council of International Schools (CIS) is another organisation with a similar goal but with member schools across the globe.
Fees and structure
Tuition fees for international schools may appear expensive. Base fees for most schools increase with the grade. Starting fees for kindergarten grades average around ¥1 million (or US $10,000) per year, with that figure increasing to around ¥1.7 million (or US$17,000) per year for elementary level. Junior high and senior high schools charge upwards of ¥2 million per year with some of the more established schools as high as ¥3 million per year (in other words, between US$20~30,000 per year).
Scholarships are rarely provided at international schools. Due to the financial burden, many families may choose to send their children to an international kindergarten, which is a rising trend among Japanese families, but reenter the Japanese school system.
General Overview
Aware of the the competitive edge that English language proficiency may give their children and that the earlier the start the better, increasing numbers of Japanese parents are sending their children to international kindergartens. Private international kindergartens have caught on to this trend and so many have opened in Kansai in recent years, including Kids Duo, Kinder Kids, and Abroad International School, to name but a few. Most of these establishments have multiple branches across the region, and so they are not highly competitive to gain entry to at present.

For those seeking an ongoing international school education beyond kindergarten, there are some excellent international school offerings in Kansai which also experience higher demand and set stringent acceptance criteria for students.
Leading international schools in Kansai: a selection
Canadian Academy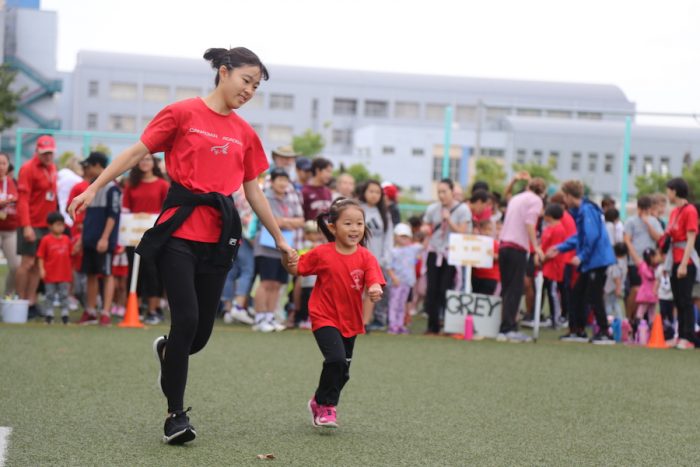 IB: Primary Years (PYP), Middle Years (MYP), Diploma (DP)
Age Range: Kindergarten – Grade 12
JCIS Member and CIS Accredited
Located on Rokko Island in Kobe over nine acres of land, this school has established a reputation for high quality education in Japan, with world-class learning facilities including a gymnasium and theatre. The students are a multi-cultural population made up of around 40 different nationalities. The school is able arrange individualized tours at any time.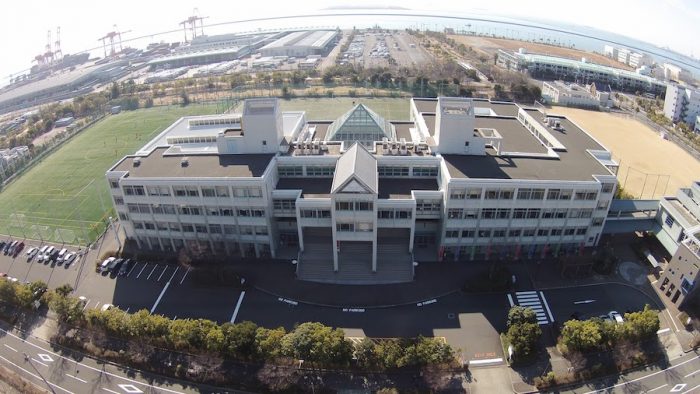 See also our article: Training for the global stage
Kyoto International School
IB: Primary Years (PYP)
Age Range: Kindergarten – Grade 9
JCIS Member
Kyoto International School, known as KIS, has been operating since 1957 and offers the Primary Years (PYP) programme. KIS is a school with an attractive teacher/student ratio and a student body from over 17 different nationalities. As a not-for-profit school KIS channels its resources into effective learning as well as developing students who thrive in positively influencing the global community.
Kansai International Academy
IB: Primary Years (PYP), Diploma (DP)
Age Range: Kindergarten – Senior High School
CIS Member (Awaiting Accreditation)
As a new school in Kobe, they have quickly gained IB accreditation and operate the first bilingual English-Japanese Primary Years (PYP) programme in Japan. Students are required to study abroad as part of the junior high school programme. Several kindergarten schools are also available across the Kansai region.
Osaka International School of Kwansei Gakuin
IB: Primary Years (PYP), Middle Years (MYP), Diploma (DP)
Age Range: Kindergarten – Grade 12
JCIS Member
Osaka International School (OIS) is part of Kwansei Gakuin which also overlooks Senri International School (SIS). They follow a motto of "Two schools, one campus, one mission." OIS follows the IB curriculum and SIS follows the Japanese curriculum. The collaboration and sharing of facilities between the two schools allow for an effective, intercultural learning environment.
Header photo by Nicholas McQuillin, ICT Director at Kyoto International School.