Feature
Training for the global stage
Canadian Academy is celebrating its 100th year in Kobe. So what's so good about international schools? And does this one tick all the boxes? KS joins the class of 2013.
Schooldays were the best days of our lives. But how can we make sure our kids have the best experience too? Anybody with children faces the unavoidable decision of how to give them an education. In Japan, the most obvious option is to send your child to a regular state school, where they may be one of 40 students reciting content off a blackboard, sitting endless tests, and with minimal encouragement for critical or creative thinking. But for many parents, especially those who grew up under western education, this system doesn't quite fit the bill. So is there another way? The answer is, yes: the international school.
With smaller classes, better facilities, modern curriculums, and a multicultural environment, international schools are an attractive choice for parents in Japan wanting a brighter future for their children. One such place is the Canadian Academy – an impressive, purpose-built facility set in expansive grounds on Kobe's Rokko Island. It has all the trappings of a good international school, and its students get the grades that open doors to the world's top universities. It's also a great example of how you can give your child all the opportunities of an international education but in the convenience of Japan.
The school was founded in 1913 by missionaries in Kobe as the Canadian Methodist Academy. Starting out with just 13 students, it has grown dramatically in size and reputation over the last 100 years. Today, the nine-acre campus has fully-equipped classrooms, as well as a dormitory, science labs, a fitness centre, two soccer fields and tennis courts, and two theatres. The student body is equally diverse, with around 600 students from 39 different nationalities currently enrolled.
"We have so many combinations of nationality at the school," says Kirsten Welbes, teacher and Director of Community Relations. "For example, we've got families where Mum is Japanese and Dad's Australian, but the kids identify themselves as American. Global kids, or those who've travelled a lot with working parents, can feel like they're in a cultural limbo. But here, everyone's different, so somehow we all fit in."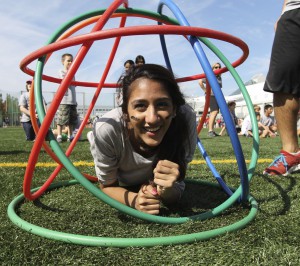 While this cultural mix leads to a lot of international exchange events, the home culture is also fostered through classes on tea ceremony, calligraphy and language. Kirsten's own children also study at the school, so she has another reason to care deeply about its environment and curriculum. She talks excitedly about local craftsmen coming into her daughter's class to talk about design materials. It seems this is no ordinary syllabus, either.
Students start from age three in the Primary Years Programme (PYP), move into the Middle Years Programme (MYP) from grade six, then start taking classes in the Diploma program from grade 11. The school offers an advanced college preparatory education based on International Baccalaureate programs taught in English. Extra-curricular activities are also well-catered for, from international sporting events to Shakespeare performances.
"What drew me to Canadian Academy first was its academic results," Kirsten says. "The students can – and do – go on to study at top-class universities. Oxford, Yale, Osaka University – no doors are shut. Some students may only come to us for three or four years but their achievements are internationally recognised. Those universities want our students."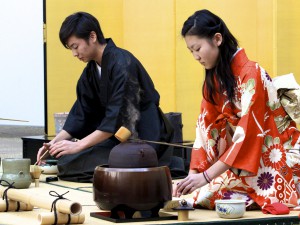 Hearing some of the alumni stories, you also get the feeling that wherever they go next, students deeply enjoy their time at Canadian Academy. They all talk about being part of a community, and making close friendships there. In fact, one alumnus didn't want to leave at all, and rejoined the school as a faculty member.
It's understandable then that teaching jobs go fast here. "We have around 85 teachers, and we only hire the best, experienced people," says Headmaster David (D.J.) Condon. "We usually go to international school recruitment fairs but many people want to work for us. I've been here for two years, and I think it's just a great place to work."
Every Wednesday, the students finish class one hour earlier than usual. This time is given to teachers for their professional development. Small class sizes and a central location are other bonus parts of the job. But the best part? It's the students, says Kirsten: "We have amazing students. They take their education seriously and actively try to do well. It's inspiring for us as teachers to see their commitment, energy and motivation."
Sound like a dream school? International schools like Canadian Academy may not be perfect, but if you can afford the tuition, they will give your child much more opportunity to have a great education.
Canadian Academy
4-1 Koyo-cho Naka, Higashinada-ku, Kobe, 658-0032,
Tel: 078 857 0100
www.canacad.ac.jp
[box]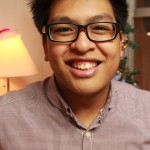 A student's view
Aron Castro joined the school in 2000. He's the Student Body Council President and will be graduating this year. After that, he's off to Singapore to study film.
KS: What have you enjoyed most about studying at CA?
Without a doubt, the wide range of people. What I find so great about this school is that it consists of individuals that come from different parts of the world with their own stories, values and ethics. What results from all these individuals coming together is that a new culture is formed, which is an appreciation of universal values such as our caring for one another, a drive to succeed, and family. Furthermore, people at Canadian Academy are never afraid to share a laugh with one another. With all the variations in languages and beliefs, we make great use of universal tongues like humor to break down walls. When I graduate, no matter the extent of future renovations on the facilities, the people will always define Canadian Academy. They will provide a constant sense of familiarity; like you're back home.
KS: How has Canadian Academy influenced your life?
With my experience in Canadian Academy, I can walk out the doors with a solid foundation on how to survive in an increasingly globalised world. What I cherish most about my education here is that it has instilled in me a respect and appreciation for other people and the places they come from. With violence, hate, and unrest headlining the news, a globalised perspective allows me to be a part of the solution. Canadian Academy is a school; a place for academics and growth. It encourages my development and inspires action. But ultimately, after 13 years… it's home!
[/box]