Feature
Saturday schooling for internationally-minded kids
Kobe-based St. Michael's International School is opening special Saturday classes for kids who need some extra time speaking English.
Kansai Scene: St. Michael's International School has been around for a long time. Why have you decided to open a Saturday School for children at this point in time?
Steven Moinester (English Language Section Coordinator): St. Michael's International School was established in Kobe in 1946 and has been delivering a quality, primary education to the international community ever since. We are opening the Saturday School because of high demand for this kind of service. Internationally-minded families can struggle with finding the most appropriate education for their children in Japan. Many families determine that attending an international school full time is in the best interest of their children. They choose St. Michael's for the quality curriculum, highly qualified and experienced staff, high standards of behavior and academic success as well as the caring, family atmosphere.
Other families desperately want their children to maintain and further develop their English skills, but are concerned about maintaining their Japanese language as well as meeting the cost of a full time international program. For these families, we would like to offer an effective alternative.
KS: What are you trying to achieve with this alternative?
SM: The Saturday School provides children with the opportunity to progressively develop advanced English skills at a reasonable cost, while also attending a Japanese elementary school during the week. The goal is for graduates to attain English ability sufficient for admission to an English languagebased junior high school. This may not be the desire of all families, but the aim is to have that option. We aspire to achieve this goal in an environment that is academically challenging, caring, and enjoyable. This is achieved through the coordinated efforts of a highly qualified and experienced teaching staff, and a comprehensive curriculum that includes English, music, information technology, art, P.E., and library.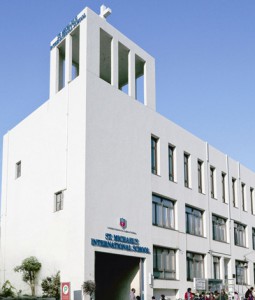 KS: Is the Saturday School available to all children?
SM: We accept applications for primary grades one through six according to the Japanese school year. This program is appropriate for internationally- minded families whose children currently possess, or have the potential to achieve, advanced English skills. Typically, this would include children with at least one native English-speaking parent, children who have attended international preschools, and returnees who have spent a significant time living in an English-speaking country. For grade one, there may be some flexibility in how we assess the child's English level and potential to develop advanced skills, but for all other grades, the child must be able to function at that grade with minimal assistance.
KS: How can families apply or get more information?
SM: The best place to begin would be to look through our website at smisenglish.com and make a reservation for an Open House or a tour. Our next Open House will be Saturday, January 25.
[box]
St. Michael's International School
• Address: 650-0004 Kobe-shi, Chuo-ku, Nakayamate-dori 3-17-2
• Tel: 078-221-8028
• Website: smis-english.com
• Email: els-office@smis-mail.org
[/box]