Art
these walls could talk
You may just see it as a thing that keeps the cold out in winter, but to this month's cover artist DAAS, that wall is a canvas.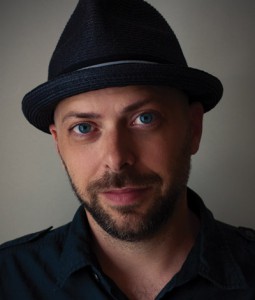 There can't be many Umeda-ites who haven't enjoyed a taste of the craic in The Blarney Stone. You can easily recall the drinks, food or events, but how about the walls? Can you remember the colour? The creamy yellow dappled stone probably never really drew your attention before, because it's been created deliberately not to; it blends smoothly into the background of a typical modern Irish pub.
Giving pubs and other public spaces authentic-feeling 'faux' walls is just one of DAAS' specialities. While this kind of work is subtly blended into the background of your big night out, you definitely wouldn't miss his other work: giant colourful murals created with acrylic, wood and canvas.
DAAS first came to Japan from Florida as a contracted artist/performer for Universal Studios Japan in 2007. He continued to work for USJ until January 2013, after which he became a full-time artist.
He explains: "I've been fortunate enough to work solely as an artist for nearly 15 years, by doing a variety of things such as large-scale murals for Harley Davidson Motorcycles and Hard Rock Hotel & Casino, live painting performances, scenic work for Universal Studios Orlando, Busch Gardens and custom interior wall finishes and aging."
It takes DAAS about two weeks to complete an artwork. He works mainly in acrylics, but recently he's been experimenting with more mixed media, such as plasters to add extra texture and physical depth to his wall paintings.
"My style of art has developed into a sort of push and pull between unity and fragmentation," he says. "It relies heavily on geometrics shapes, expressive colors and organic textures combined into a recognizable form like an animal or human face. I've never really felt locked into one style or another, so this current method of creating is bound to change sooner or later. It's the process and evolution of the work that I enjoy the most."
DAAS lives in Nishinomiya, very close to Shukugawa river, which means he hasn't got far to stumble to enjoy some stunning spring hanamis. The proximity to nature is a big plus.
"The natural way things age in nature, I believe, is the biggest influence for me. I find myself continually attracted to old stone walls with layers of color, moss and lichens. One of my favorite places to recharge myself creatively is in Nara near Tōdai-ji, I can spend hours walking around and staring at all the old structures and walls."
As well as being inspired by nature, recently DAAS has been digging the grafitti-esque work of José Parlá and Gerhard Richter's Abstracts.
While he may spend a lot of time gazing at walls, and working hard to either blend them in or liven them up, DAAS' unique portfolio also includes some colourful depictions of people. His most memorable commission was a portrait of a friend's mother who passed away. "It was a representational piece painted in oil on canvas. The main thing I enjoyed about it was the chance to paint something outside of my current style and comfort zone. It presented some enjoyable challenges, such as capturing the essence of someone's personality whom you have never met, working in oils and laying out a completely different color palette."