Articles
Camp Your Way Through Spring!
Heed the call of the great outdoors with these easy access Kansai campsites.
It is time to shake off the winter blues, and there is no better way to do that than by spending a night or two in the great outdoors. Japan is a nature lover's paradise, and camping is the greatest way to experience all the beauty this country has to offer. Here is some advice on how best to enjoy sleeping under the stars and a few of Kansai's best campgrounds.
For many of us, driving isn't an option in Japan. Not having a car can be a real hindrance to camping because some beautiful areas are near impossible, or extremely pricey, to reach without a vehicle. This leaves a combination of trains, buses, and walking, which is tiresome but not impossible. Here are some campsites that are easily accessible for travelers without wheels. These places do not have rental equipment so check out sites like Amazon or Rakuten for affordable camping gear.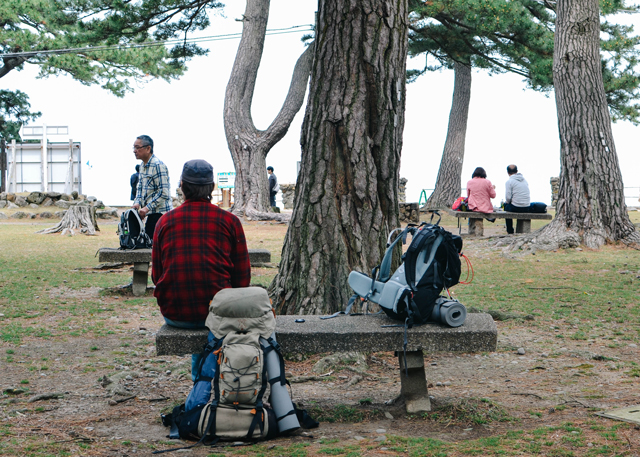 Amanohashidate Camp Site
Located within walking distance of one of the most famous views in Japan, the Amanohashidate Campground is a perfect place for those wanting to experience the great outdoors, but still be close to all the amenities of a town. Situated next to the water, you'll be lulled to sleep by the sound of waves and woken in the morning by boats launching out to sea. The owner speaks decent English and can help with recommendations around Amanohashidate. There is no rental equipment available, so you will need to bring your own gear. The cost per adult is ¥1,000 per night. There is a kitchen area, hot water showers (for a small fee), toilets, and sinks. Close by is an onsen that most people choose to use instead of the very basic showers. The campgrounds are located 10 minutes by foot from Amanohashidate Station. If you are planning on visiting during a long holiday, make sure to arrive early. No reservations are accepted, and this campsite fills up quickly. It is open every year from April to November.
Access: From JR Osaka Stn, take the Ltd. Exp. Konotori 1 for 150 mins to Toyooka Stn. From there, take the Kyoto Tango Railway Miyamai/Miyatoyo line for 73 mins to Amanohashidate Stn.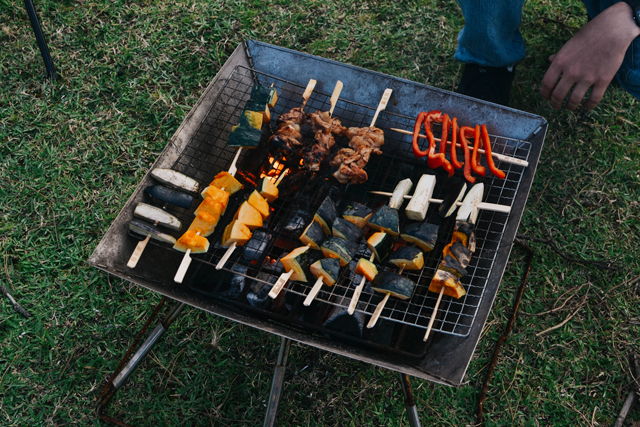 Tomogashima
Want to see the real-life Laputa? Head down to Tomogashima in Wakayama to camp next to an abandoned military site on a near empty island. Once a WWI army barracks and then a popular vacation destination, Tomogashima now has more abandoned buildings than people. With two camping areas on each side of the island, there is sure to be plenty of room to pitch a tent, and it is one of the few campgrounds that allow for open fires. Each area is about a 15 to 20 minute walk from the boat docks. Make sure you have plenty of food and water to last overnight because there are no stores on this island and you are stuck there until the next morning after the last ferry leaves. There is a minshuku (guesthouse) run by a very nice elderly man and it houses a small restaurant, which is open during the day. Charcoal grills are also available for rent. There are no showers or kitchen areas in the campgrounds, but there are toilet areas. With beaches and interesting tunnels to explore, Tomogashima is a great weekend getaway. Camping is free and no reservations are needed. Call ahead if the weather seems bad, however, as boats get canceled due to inclement weather. During the winter months, the ferry only runs on weekends and holidays. The rest of the year, the ferry is suspended Tuesdays and Wednesdays unless they land on a holiday. A round-trip adult ticket is ¥2,000. Make sure to line up about 20 minutes before the ferry departs.
Access: From Namba Stn, take the Nankai Ltd. Exp. Southern 11 to Wakayamashi Stn. From there, take the Nankai Kada Line to Kada Stn. Take the ferry from Kada (located near the bridge).

Kasagi Campground
Kasagi campground is technically in Kyoto, but very close to Nara station. Right next to the Kitsukawa river and surrounded by old-fashioned Japanese homes, the area is beautiful. There is a toilet and sink area, but make sure you bring your own toilet paper. There is an onsen about a 10-minute walk away for those interested in a soaking during their outdoor vacation. Animals are allowed at this campground, so feel free to bring pets along. The closest convenience store is about a 25-minute walk away so make sure to pack plenty of food and drinks. One night is ¥600 per adult. The campground has no rental equipment. Only a five-minute walk from Kasagi Station, Kasagi campground is one of the most easily accessible campgrounds for those in the Kansai area who don't have a car. No reservations are needed, but it is a popular campground so come early to grab your spot.
Access: From Osaka Stn, take the JR Yamatoji Rapid Service to Kamo Stn. From there, take the JR Kansai Line to Kasagi Stn.
With these tips and places in mind, pack your tent, hop on a train, and head outside to thaw your body and mind.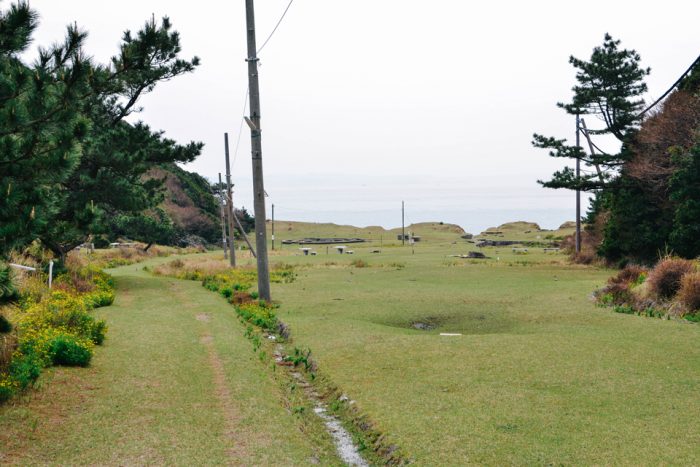 Free Camping
If you are wondering about whether you can just set up camp wherever, it is really up to your own discretion. It is technically illegal to camp on public lands, and you need a private land owner's permission to camp on their property. However, the public property camping rule is not strictly enforced. Be aware that Japan has some dangerous wild animals like bears, boars, and pit vipers. Bear and boar attacks have gone up in recent years, so it is best to be extremely careful and bring a first aid kit if you choose to go backcountry camping. Remember to be respectful when camping on private lands.