Featured
Washoku Feast
Dine like the locals, without the stress, at Washoku Sato.
With a no-smoking policy, easy multilingual touch-screen menus, and an extensive variety of Japanese washoku favorites, Washoku Sato provides a great place to recharge for hungry families after a long day of sightseeing.
Convenience, choice, and good service are all typical attributes of Japanese family restaurants and Washoku Sato, a chain with over 50 years of history, is working hard to become more accessible and welcoming to foreign travelers and their families. One big, recent change has been the move to become completely non-smoking across all of their stores. Another is the trilingual ordering tablet, which can change between Japanese, English, and Chinese menus, saving diners and staff from awkwardly pointing at pictures and deciphering body language.
Popular song covers reimagined using Japanese instruments like the koto or shamisen play softly in the background. Friends and couples can tuck into tables and booths, typical of family restaurants, while families with small children, or groups wanting a little more privacy, can relax in private Japanese-style rooms.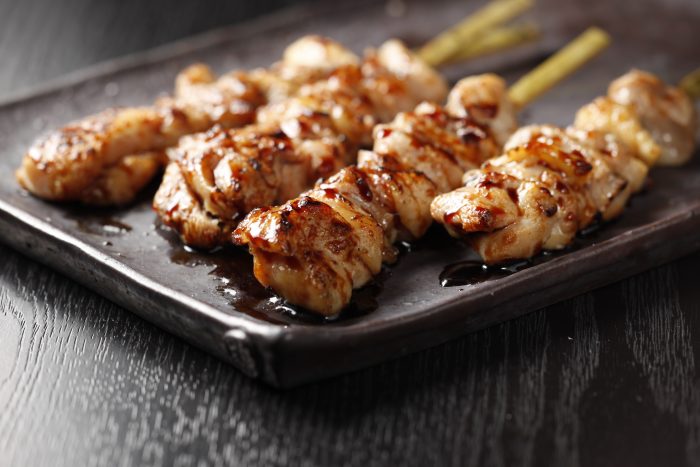 Washoku Sato is a place for everyone—for couples, for families, for friends, for foreigners—a place for everyone to enjoy tasty Japanese dishes.
Washoku Sato's signature offering is its all-you-can-eat shabu-shabu and sukiyaki deals. Shabu Shabu is a traditional Japanese hot-pot dish of vegetables and thinly sliced pork. The meat is cooked by lightly swishing it backward and forward in the hot broth. Sukiyaki uses beef instead of pork, browned along with vegetables in a soy sauce and mirin soup, and dipped quickly into raw egg before eating. Both standard options come with as much meat and vegetables as one wishes to eat. After 120 minutes, diners can choose from a small, traditional dessert, a green-tea roll-cake or ice cream wrapped in a thin layer of mochi (pounded rice) for example, for the perfect finish to a delicious meal.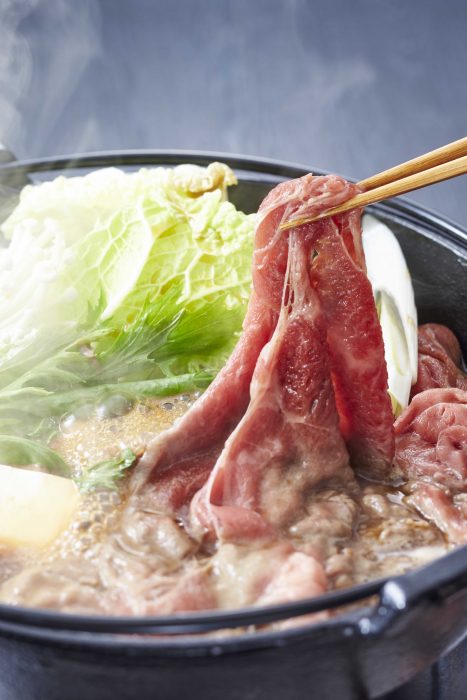 Water and Japanese green tea are free of charge, but the all-you-can-drink Sato-Cafe serves coffee, tea, and soda for a small additional price, while the Sato-Bar has spirits like whisky and plum wine and a one-touch system that fills a cold beer glass automatically, with a perfect frothy head each time. The cost of Sato-Bar also includes drinks from Sato-Cafe. Unlike many izakaya, it is possible for the all-you-can-drink alcohol option to be ordered by only some members of the group, while others may only order the non-alcoholic drinks option, or choose to order drinks individually from the menu.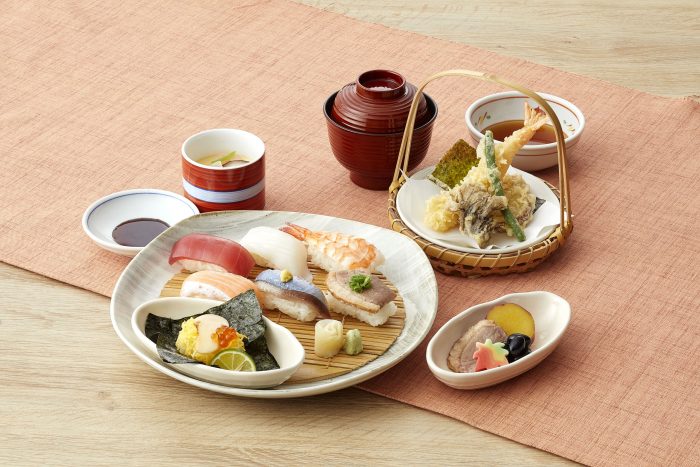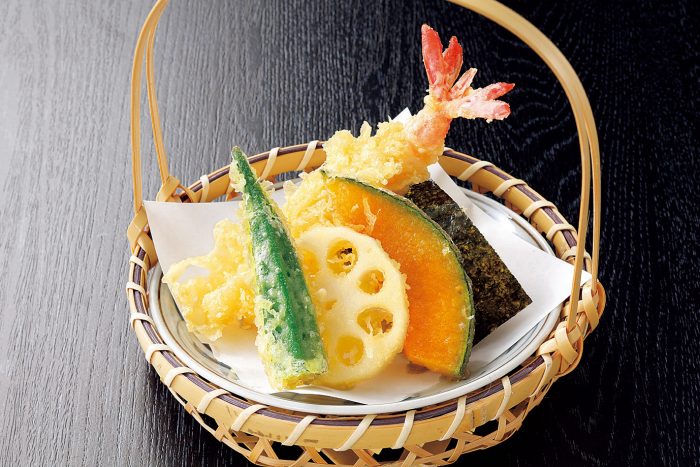 How to Order
Switch the ordering tablet onto your language of choice—Japanese, English or Chinese. Flick through the menus in order, or press the tabs at the top to view the options. Order more portions of meat or vegetables for the shabu-shabu or sukiyaki, items from the premium menu, or drinks from the beverage menu if not partaking from Sato-Cafe or Sato-Bar. After putting in the number of portions desired, make sure to press confirm. The items are on their way!
All you can eat premium course
For a small additional fee, enjoy a greatly expanded menu. Without leaving the restaurant, sample a wide array of Japanese cuisine from sushi, yakitori, and soba, to izakaya favorites like fried potato, edamame, and gyoza.
Kansai Locations
Washoku Sato has restaurants all over Kansai, but mostly located within the suburbs. For convenient city options, we recommend these two stores:
GOJO, KYOTO
Conveniently placed for a stroll along the Kamogawa river, shopping in Kawaramachi or a visit to Kiyomizudera temple. Easily accessible via Gojo station on the Karasuma subway line.
WASHOKU SATO KUMATA
A three-minute walk from Tobushijomae Station (only one stop away from Tennoji on the JR Yamatoji line). Visit Shitennoji temple or overlook Osaka's skyline at Abeno Harukas before stopping in for lunch or dinner.
---
Top 5 dishes at Washoku Sato
Sushi
Along with crowd favorites tuna and salmon, try the plum-flavored mountain-potato sushi roll. Tasty and fresh with a little sourness from the plum which matches the slight saltiness of the seaweed.
Tempura
Fish, chicken, and even chips are available on the fried menu, but the mixed fry basket, with a little green tea salt, is best for variety and sharing.
Steak
Juicy, sizzling slices of steak with a little shredded cabbage to enjoy while waiting for the shabu shabu to cook.
Gyoza
Satisfyingly crunchy, steaming hot, and particularly good with a cold beer.
Chawanmushi
A savory delight! This steamed egg dish is full of deep dashi (Japanese cooking stock) flavor, chunks of chicken and the slight bitterness of ginkgo nut.