Business
Kato Pleasure Group: From Kansai to the World
Kato Pleasure Group (KPG) is an example of a Japanese conglomerate that does not shy away from experimentation. Encompassing a vast portfolio of hotels and resorts, wedding and entertainment venues, KPG has successfully developed as many as 21 brands of restaurants up and down the country. The Group's CEO, Tomoyasu Kato's approach is one of continual adaptation, not just to the locations to which they expand, but the continually changing circumstances in which they operate (namely the recent inbound tourism boom). Here we look at two of their highly contrasting restaurant brands that attest to the success of this approach.
TsuruTonTan: Noodles with oodles of ambition
TsuruTonTan is Kato Pleasure Group's pride and joy. Its playful, highly onomatopoeic name alludes to the sounds of slurping and cutting wheat noodles, called udon. A staple of Japanese cuisine, the most famous story surrounding its origins involves the Buddhist monk, Kukai. He is said to have brought udon-making methods from China, where he studied, to his hometown in Sanuki Province on the island of Shikoku. In doing so, the tale goes, he saved the local villagers from starvation. Today Sanuki udon is considered the best in all Japan, characterized by its square shape, flat edges and perfectly al dente texture. This is the kind of udon found at TsuruTonTan restaurants
today.
TsuruTonTan is the Group's oldest brand, its first location in Osaka's Soemoncho having opened in 1989. Today it prides itself on its wide-ranging lineup of udon dishes that come in their signature Kansai-style dashi (broth made from kelp and dried bonito). At each of their 13 restaurant locations, staff donning traditional worker's garb and split-toe socks serve customers traditional udon noodles that are kneaded, cut and cooked entirely by hand on-site.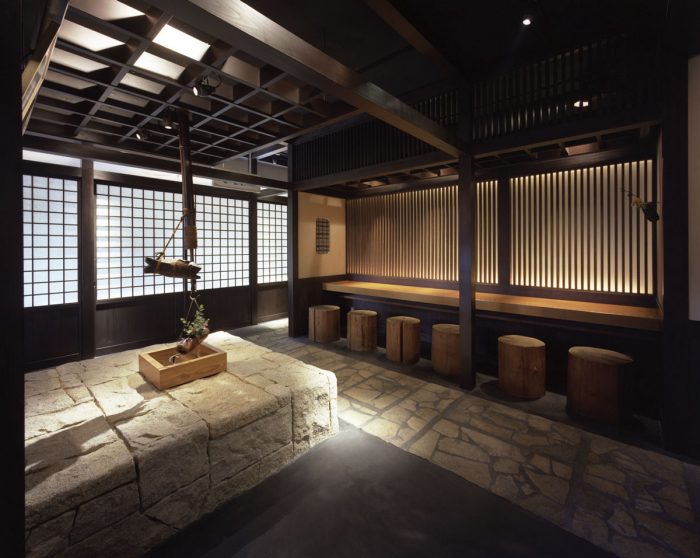 KPG has strongly rejected the idea of a chain, the focus being on providing an individual experience at each of TsuruTonTan's locations, by introducing seasonal menus and regional specials, but also unique décor that channels the local culture. But they have adapted in other ways too. For example, overseas visitors enjoying the nightlife in Japan's major cities are often surprised to find there are few restaurants still open after midnight, and in response to this feedback, TsuruTonTan introduced late-night hours (until 5am or even 8am) for several of its branches.
TsuruTonTan has adapted not just to changing tastes but also emerging health trends. It is true that while udon is already considered a healthier alternative to ramen, which often comes in an oily broth with fatty cuts of pork, those on low-sugar diets have little choice but to cut down on their beloved bowls of udon too. TsuruTonTan sought to rectify this by developing a low-sugar noodle, that they call the Locabo Udon. No less delicious than the regular type, it is no wonder it has found fans across Japan.
And that's not all: Following its first successful overseas venture in New York in 2016, TsuruTonTan has opened two additional locations in the city, and most recently in Hawaii and Boston. At this rate, TsuruTonTan stands to become the world's favorite udon brasserie. 
Kansai Locations

TsuruTonTan Kinshoro
1-4-20 Sonezakishinchi, Kita Ward, Osaka

TsuruTonTan Kitashinchi
1-1-9 Sonezakishinchi, Kita Ward, Osaka

TsuruTonTan Honmachiro
2-1-13 Kawaramachi, Chuo Ward, Osaka

TsuruTonTan Soemoncho
3-17 Soemoncho, Chuo Ward, Osaka

TsuruTonTan Daikokucho
2-1-11 Shikitsunishi, Naniwa Ward, Osaka

TsuruTonTan Top Chefs
3-1-1 Umeda, Kita Ward, Osaka
sumile: Fine Italian dining in an unbeatable setting
One of two locations in Japan, KPG's sumile restaurant in Osaka's Nakanoshima LOVE CENTRAL complex is a striking example of how location can enhance and complement a restaurant concept. Every table at this Italian trattoria enjoys an unbeatable view of the cherry tree-lined Dojima River, and beyond, the intriguing red-brick architecture of Osaka's Central Public Hall. You could almost be dining on the banks of the River Arno!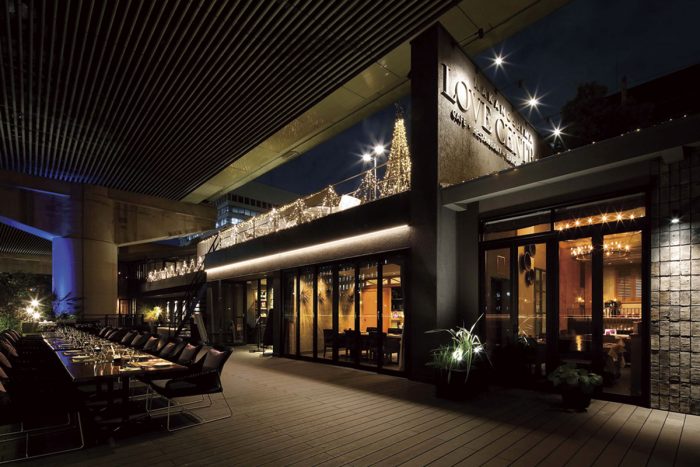 The restaurant, like Nakanoshima LOVE CENTRAL itself, is a collaboration project with the Japanese band, Dreams Come True to offer discerning visitors a refined, multi-faceted experience, with venues for banquets and weddings. The restaurant offers a range of multi-course lunch and dinner options, serving up classic Italian fare with a Japanese twist that draws on the freshness of local ingredients. In true Japanese style, each dish is impeccably presented, bringing it to the level of haute cuisine. Restaurant guests are also treated to a wide selection of wines.
Visitors unable to take the time to enjoy one of sumile's courses can enjoy their decadent home-made dessert of the day with a freshly-brewed Italian espresso. After satisfying your sweet tooth, why not hop on one of KPG's luxurious river cruises, which depart from just a stone's throw away?
sumile OSAKA
Address: Nakanoshima LOVE CENTRAL , 2-1-18 Nishi-Tenma, Kita Ward, Osaka
Lunch: 11am-2pm; Dinner: 6-11pm; Café: 2-5pm
Reservations: 050-5890-3545