Feature
The Pure-suit of happiness
A new look and license has made Pure Osaka even better. Prepare to dance.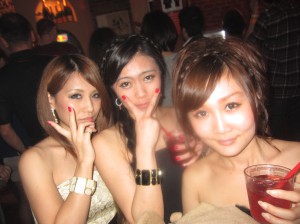 Put on your dancing shoes. Pure nightclub is back, but not completely as you know it. This much-loved Shinsaibashi nightclub has just undergone a refurbishment that's made it an even better place for dancing the night away.
Since opening seven years ago, Pure has kept its unique place as Osaka's only all-you-can-drink nightclub. In that time, the club has built a loyal local customer base as well as an international profile, being a frequent stopover for the likes of Oasis, Ne-Yo, Craig David and other visiting foreign artists. "Over the years, lots of people have had great times and made many new friends," says Pure manager Matt Naiman. "It remains a vibrant part of the Osaka scene."
In recent months as it was being refurbished, Pure ceased operating as a nightclub and switched to a bar-like format offering drinks and DJ music, but no dancing. That all ended on November 2 with the launch of its new-look venue – including renovated dance floor, seating areas and bathrooms – and revamped dancing license, which Matt reckons has made Pure the ultimate dancing destination. "The club now has a more open feel," he says. "That, together with our dancers, MCs, and DJs, mean it's an even better place for music-lovers to really enjoy themselves."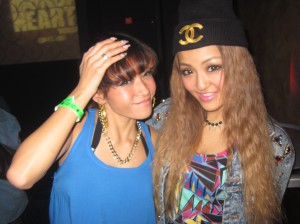 But regulars need not fear. The Pure essentials, says Matt, remain the same: "We're still the same all-you-can-drink dance club that our customers know and love – just better. Once inside, you can still have your pick of top-shelf spirits and beer without having to worry about money."
As the party season draws closer, Pure is planning to show off the new venue with holiday events, including a New Year's Countdown Party on December 31. "For those who thought our Halloween party was great, our massive Countdown is going to be even better," says Matt. As ever, Pure will be all-you-can-drink all night (¥4,500 for men, ¥3,000 for women) featuring hip-hop music spun by Pure DJs and a performance by more than 10 dancers.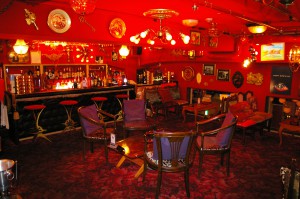 But that's not all. Next year will see Pure launching even more new events. "We plan to do lots of things to keep it fresh and exciting, like free Tequila on Monday nights and reggae on Thursdays," says Matt. "It's all about keeping our fantastic customers happy and making sure they have the best possible experience in one of Osaka's best nightclubs." We'll see you there.
[box]
Pure Osaka
• Where: Diamond Bldg. B1 2-3-12 Shinsaibashi suji, Chuo-ku, Osaka
• Access: 3 min. walk from Subway Namba Sta. Go to Soemoncho St. from Ebisubashi-Bridge, and you will see it on the left.
Prices
• Friday night: All-U-Can-Drink Men ¥3,500 / Women ¥2,500. Early discount: (9–11pm ¥1000 discount, 11pm–12am ¥500 discount)
• Saturday night: All-U-Can-Drink Men ¥4,000 / Women ¥2,500. Early discount: see above.
• Weekdays: Men ¥2,000 w/1d Women ¥500 w/1d (before 12am, discounts offered)
[/box]