Feature
Cool play for hot days
Blistering days and bored kids are a bad combination, but don't stress. Here's a survival guide for the best child-friendly activities to help you keep your cool this summer.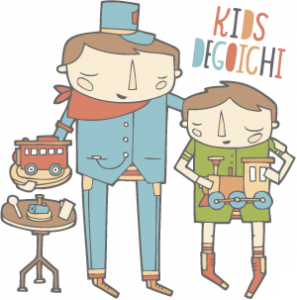 It's hot and humid and you have restless kids climbing on top of you. How can you keep them busy and cool in Kansai?
Well you could go to an indoor playground; most of the big malls have them. You could go swimming at many of the great pools in Kansai or just enjoy meeting up with a friend at a kid-friendly cafe to use the air conditioning. Let me share a few of my favorite spots.
The first is an indoor playground, but with much more to offer. Dream 21 has a planetarium and a nature museum too and is located next to the fantastic Higashi Osaka Hanazono Chuo Park. At Dream 21 you need to buy tickets to see the planetarium shows, enter the museum or play at the indoor playground. The indoor playground tickets are ¥100 for an hour time slot, of which there are five throughout the day. When you first get there I recommend you buy tickets for the indoor playground first as they often sell out fast.
My usual plan of action is to first take the kids to play outside during the morning when it's coolest. They have a large playground area and a little stream to play in. Next we eat a picnic lunch in the shade and finally hide from the sun during the hot afternoon at the indoor playground, museum and planetarium.
Other great places to play indoors are The Big Bang in Sakai City and Kids Plaza in Osaka City. Both have three floors of fun and climbing jungle gyms, plus lots of special events and workshops. But if you're looking for just a few of hours of indoor play you can check out your local kids center. Every prefecture has them and they are free to use. You can ask about them at your local ward office in the childcare section. If you live in Osaka city they are called Kosodate Plaza. There are 24 of them, one in each ward. The main one is in Tenjinbashi 6 Chome and you can search for one in your area and learn more about them on their website (osaka-kosodate.net). Out of Osaka City you can ask your ward office where the chikii kosodate shien center nearest you is located. The centers usually have a room with toys. Many will have books or special playtimes with activities for different age groups. They may also have seminars and events for raising children.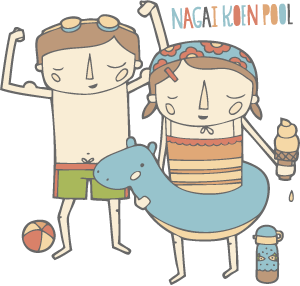 However, maybe the only thing to cool you down this summer would be a dip in the water. My choice for pools would be Nagai Koen Pool. It has something for every age to enjoy and is reasonably priced. In addition to the 25m indoor pool, there's a wonderful outdoor area that's open for the summer season between June 2 and August 27. This includes a wading pool for the little tots, a small wave pool, a twisting slide for children 120cm or taller, and a slide younger kids can ride along with their parents. You can buy food from the stalls on site, but it's also okay to take a bento or snacks. I recommend taking a leisure sheet and setting it in some shade as soon as you get there, as these spots will be filled up pretty quick. Also don't forget your sunblock, rash guards (those very effective swimming shirts), swimming cap (if swimming indoors), straw hats, and plenty of drinking water.
Another delightful water activity is to splash around in some of the lovely streams found within parks. Tsurumi Ryokuchi Koen has a steam and a fountain; Utsubo Koen has a lovely stream surrounded by lawn and flowers; and Ashiya Shi Sogo Koen has a stream and a beach on the bay.
Ashiya Shi Sogo Koen has a stream and a beach on the bay. I know this sounds crazy, but how about going out for a nice lunch with the kids? While it may seem impossible, if you check out smiley-mom.com you may just find some cafes and restaurants in your area that have kids meals, play spaces, changing stations, are stroller friendly and even have allergy-sensitive menu options.
One of my favourites, Café-Café Balance Shokudo, is located about 10 min from JR Hanaten on foot. This nonsmoking restaurant is a much better option than slaving away in a hot kitchen. While the kids are amusing themselves in the play area, you can kick back with one of two beautiful healthy meal sets on offer, including one that's low calorie. There's also organic coffee and a range of treats, such as a delicious black bean chocolate cake. And when your charges have exhausted themselves, they can refuel with curry rice, rice omelets or onigiri.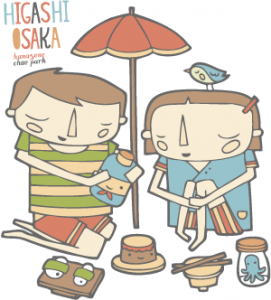 Another place the kids, especially the train fans, will love is the Kids Degoichi restaurant in Kyoto. It has three floors dedicated to toy trains: the first and third floors are filled with Tomika plastic rails and trains that kids can watch go around or play with, and the second floor is for adult train fans who can enjoy cold refreshments while watching trains go around scenic displays. The venue has some fun menu items, like ice cream train cakes and fries that arrive at your table on train shaped plates, and the staff are dressed as train attendants and engineers making for a very fun atmosphere.
These are just a few of the many cool, kid-friendly spots scattered throughout the Kansai area. You can discover more indoor play spaces, pools, restaurants, museums and much more on kansaikidsnetwork.com. If you would like to find a friend to go with, join Kansai Kids Network on Facebook and create an event!
[box]
Information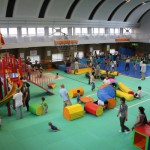 Dream 21
• Address: 7-21 2 Chome Matsubaraminami Higashi, Osaka City 578-0923
• Tel: 072-962-0211
• Open: 9:30am–5pm, closed Mon
• Admission: 1st/2nd floor (adults ¥300, high school ¥200, junior high to 4yo ¥100, under 4yo free); 3rd floor (¥100, under 4yo free)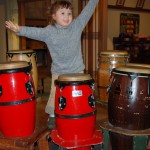 Kids Plaza
• Address: 2-1-7 Ogimachi Kitaward Osaka City 530-0025
• Tel: 06-6311-6601
• Open: 9:30am–5pm (weekdays); 9.30am–7pm (weekends); closed Mondays
• Admission: Senior high school and over (¥1,200); elementary to JHS students & seniors over 65 (¥600); children over 3yo (¥300); under 3yo (free)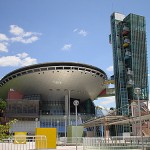 The Big Bang
• Address: 1-9-1 Chyayamadai Minami-ku Sakai City Osaka 590-0115
• Tel: 072-294-0999
• Open: 10am–5pm, closed Mon
• Admission: Adults (¥1000); JHS and below (¥800); elementary (¥600); children over 3yo (¥400); under 3yo (free)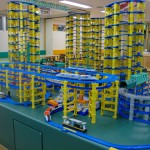 Kids Degoichi Kyoto
• Address: 2F Gion fururiiru Bldg, Shin Monzen East, Hanamikoji, Higashiyama Ward Kyoto City 605-0082
• Open:
• 1st floor: Mon–Sat (10:30am–7pm); Sun and hols (10am–7pm)
• 2nd floor: Mon–Fri (12pm–12am); Sat (10:30am-midnight); Sun and hols (10am–8pm)
• 3rd floor: Closed weekdays; Sat (10:30am–5:00pm); Sun and hols (10am–5pm)
• Admission for 1st/3rd floors: Adults ¥700/2hrs, ¥300 for each additional hour; children ¥500/2hrs, ¥200 yen for each additional hour (the drink and soup bar is included)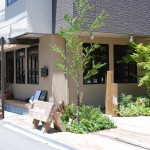 Café-Café Balance
• Address: 2-4-24 Imazunaka Tsurumi Ward Osaka City 538-0042
• Open: 11:30am–4pm, closed Sun
[/box]