Featured
Scarily good family fun
With the year's scariest holiday right around the corner, it's time to start prepping so you're not caught empty handed. From a parade of evil zombies to carved jack-o-lanterns, we've sourced the best festival, food and costume ideas to make sure you and the kids are trick-or-treat ready by All Hallow's Eve.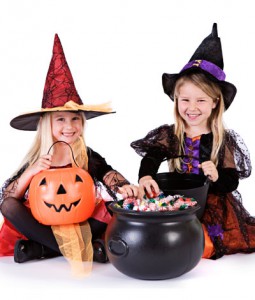 For many of us born outside of Japan, Halloween is a season full of childhood memories. Cool nights, scary decorations, homemade costumes, sweet treats, fun with neighborhood friends, trick-or-treating, and the inevitable tummy-aches from too much candy.
How, as parents raising kids in Japan, can we pass on those experiences and memories to our little ones? If your neighbourhood seems to be lacking in all things Halloween, here's a few ways to embrace the spooky season (and not terrify your wallet too much).
Getting creative at home
If your kids need a refresher course, or are learning about Halloween for the first time, finding books and stories in English can be tricky. The Book Depository (bookdepository.com) is an online bookstore with books of every description. They have some great Halloween stories for toddlers and teens. And best of all? They ship to Japan for FREE! Amazon Japan (amazon.co.jp) also has some Halloween themed books, and even some coloring and activity books for little ones.
If you are thinking of buying decorations, why not get your kids involved in making some? Balloon ghosts, pasta skeletons, paper plate masks, papiermâché jack-o-lanterns, and much more are fun and cheap to make. A Google search and a quick visit to your local ¥100 shop should give you lots of ideas.
On the topic of decorations and supplies, have you been to Matsuyamachisuji yet? Nicknamed Matcha-machi by Osakans, this is a one kilometre long shopping arcade full of shops that supply goods like toys, hina dolls, candy, and Japanese paper for every occasion. You never know what kind of goodies you might find there… perhaps the perfect little Halloween gift or trinket? Matsuyamachi-suji is a short walk from Matsuyamachi station on the subway Nagahori Tsurumiryokuchi line.
The all-important costume
As far as Halloween night is concerned, the most important thing is a great costume. Will you be a zombie, a witch, a ghost, or your own cute version of Hello Kitty? Japan is famous for cosplay, so finding something to wear should be a cinch. For adults and big kids, there are costume selections at Loft (loft.co.jp), Tokyu Hands (tokyuhands. co.jp/en), Don Quixote (donki.com) and of course online (try Amazon Japan and Rakuten (rakuten.co.jp) for some great deals).
For the little kids, Toys R Us (www.toysrus.co.jp), Disney Store (disneystore.co.jp), and some of the souvenir shops at Universal Studios Japan (www.usj.co.jp/e) stock costumes both scary and cute. If you live near a branch of the Claire's Accessories chain (clairesn.co.jp), it might be worth a look; they stock some cute and colorful costumes and accessories for Halloween (for girls only). You could even pop into your local ¥100 shop and be rewarded too. They have some simple costumes like witch's hats and masks, as well as trick-ortreating bags for sale.
Sweet treats
Getting hungry? If you are stocking up on candy and treats to host your own Halloween soiree, Costco (www.costco.co.jp in Amagasaki, Tarumi and Kyoto) is probably your best bet when feeding the masses, but for smaller goody-bags, Sony Plaza (plazastyle.com) and international grocery stores like Kaldi (kaldi.co.jp/english) stock a few of your favorite sweets from home.
[box]
Time to party
Heading out? The biggest and most popular Halloween event in Kansai is held at Universal Studios Japan (located at Universal City station on the JR line). During the Halloween season (from September 13 to November 10) USJ is transformed with Halloween-themed sweets, meals, character costumes, decorations, a parade, and at night, the Resident Evil zombies come out to play.
The famous Kitayama Halloween event will be held on October 26 and 27, (kitayama-halloween.com) near Kitayama station (on the Kyoto Karasuma subway line) where you can watch a great parade, take part in a costume contest and see some carved pumpkins. T
here will be lots of scary fun at the Rokko Island Halloween Festival (rokko-island.com/en) that same weekend, where a parade and costume contest will take place, and Crayon House in Osaka (located at Suita City, Tarumizu-machi 3-34-24, famous for its kids bookstore on the 2nd floor) will be serving yummy pumpkin soup during October 13-31.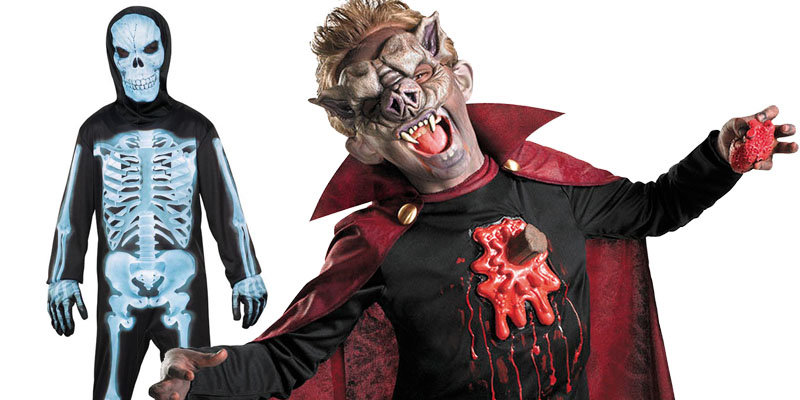 Local international schools, kindergartens and small local English conversation schools often hold parties during this time, so be sure to check local bulletin boards and newspapers for details.
Of course our very own Kansai Kids Network will also host some great events. Remember to check our website (kansaikidsnetwork.com), and join our Facebook group for more information on these and many more events. You can even create your own Halloween or autumn event on our Facebook page, and make some new friends for you and your kids in the process!
[/box]