Business
Appwardly Mobile
Despite this digital age we live in where information is just a convenient click, swipe, or tap away, KS investigates the apparent lack of stand-out smartphone apps for inbound tourists to Kansai.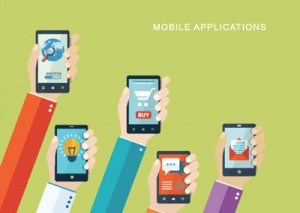 For the traveller coming to Kansai, there are various smartphone apps available providing maps, news, information and insight to help orientate themselves while they're here, but since free Wi-Fi coverage is still poor to the say the least, gaining access can be a real issue and many still opt for a traditional paper guidebook for the lowdown.
Some tourists may have used the Airbnb app to find their perfect holiday rental or checked TripAdvisor for hotel tips. They may turn to Hyperdia to make sure they catch the right train to their next destination, and are most certainly using Google Maps to get around (Wi-Fi access willing).
Searching for restaurant recommendations may see them browsing the Gurunavi, Foursquare or Yelp! directories. For a list of the top sights and attractions they may again turn to TripAdvisor (it's a fascinating Top 5) or with a few hours to kill, search for a nearby party on Meetup. You can be sure they will either Tweet their experiences to their Twitter followers, post updates to their Facebook page, or upload photos of their selfies with Kuidaore Taro or Glico Man to Instagram.
But, remarkably, there isn't one standout travel app amongst all these that provides a one-stop helping hand for visitors to this tourist mecca, empowering them with all the information they need to make decisions about where to go, what to do, what to eat, or which train to catch to get there. A gap exists in the market it seems, for a slick, relevant app that ticks all the right boxes.
On March 7th then, an ambitious hackathon event hosted by the Osaka Innovation Hub plans to address the matter. The Kansai Mashapp event will see local developers, engineers, and designers compete in teams to mash together data provided by Gurunavi, NTT, docomo and even our own listings and articles here at Kansai Scene, into a slick user interface and attempt to create the mobile app that Kansai (and the rest of Japan for that matter) so dearly needs.
Consider too, the government's goal to increase the number of tourists to Japan from the 13 million current visitors to a whopping 20 million by 2020 (Olympics anyone?), then providing visitors with the tools to enjoy their stay becomes a pretty major concern.
The event is open to anyone (individuals or groups) that has experience in app development and is looking for a challenge. It's a chance to flex your developer muscles and gain some kudos. There are even prizes for the winning entry. It will be held at the Osaka Innovation Hub in Grand Front, over two separate days: Saturday March 7th and Saturday March 21st. Attendance on both days is mandatory. Places are limited, so please register your attendance well in advance.
For more details and to register visit innovation-osaka.jp/ja/events/4636