Articles
Carried Away in Kaohsiung
Discover a lesser-known corner of Taiwan this summer via the superb southern city of Kaohsiung.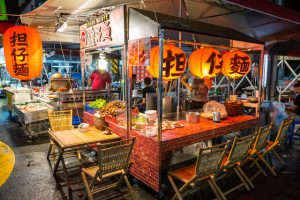 Kaohsiung has a spark that a lot of "second cities" have – one that comes from its friendly and curious people and their love for the place they call home. From the moment you step foot in this southern port city, you are welcomed by refreshingly unjaded locals who appreciate the fact that you've ventured beyond Taipei to check out their corner of the world.
As much as you'll enjoy the sightseeing and the delectable Taiwanese cuisine, you'll revel in the company, the conversation, and the energy of the people of Kaohsiung.
Despite attracting a sizable amount of visitors year round, Kaohsiung still feels delightfully undiscovered. Crowd-free streets and metro stations coupled with friendly strangers and a laid-back tropical vibe give this big city a kind of small-town air. With more than 2.7 million inhabitants, though, it is Taiwan's second-largest city and its biggest port, and plays a central role in the country's economic activity.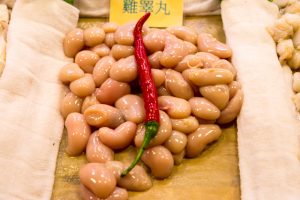 While the city has a very industrial past, the Kaohsiung of today has undergone a transformation from gritty factory back streets into a modern urban landscape dotted with restaurants and cafés, paved with wide streets, flushed with green, tree-lined parks by the river and the harbor, and endowed with cultural venues that pay homage to its manufacturing back story.
It is even the location of the largest shopping mall in East Asia – Dream Mall – found in the Qianzhen District with a Ferris wheel on its roof. Kaohsiung is also a convenient jump-off point to nearby gems like the old city of Tainan, where Buddhist, Taoist, and Confucian temples sit just a stone's throw from one another, and Kenting National Park, which boasts a wealth of pristine wilderness.
WHAT TO SEE
Most of Kaohsiung's sites worth seeing are clustered in a few areas that are within walking distance, a quick cycle, or a short bus ride from a metro, or Mass Rapid Transit (MRT), station. The three main areas are: the harbor and lower Love River area (in the Yancheng, Gushan, and Sizihwan districts); the Lotus Lake area in the northern Tsoying District; and Cijin Island.
Also known as the "Thames of Kaohsiung," the picturesque Love River is the focal point of Kaohsiung and winds through the city for more than 12km. Walking paths, restaurants, cafés, and shopping areas line the waterfront, while cruise boats navigate its waters. The night view from its banks and bridges is spectacular – it's worth bringing a camera and tripod to capture the neon night skyline.
Perhaps the most iconic spot in Kaohsiung is the site of the seven-story Dragon and Tiger Pagodas, located at Lotus Lake in the Tsoying District. In Chinese culture, dragons symbolize power and strength, and tigers represent prowess, righteousness, and harmony. For good luck, be sure to enter through the dragon's mouth and exit from the jaws of the tiger! Inside the "body" of both the dragon and the tiger are paintings depicting various Buddhist and Taoist stories. Lotus Lake is also well known for the 20 or so temples along the shoreline and in nearby alleys. At night, colored lights illuminate the area for a festive and photogenic view.
Cijin island is known for being the best place to eat fresh seafood in Kaohsiung. This long, thin island extends down the city coastline and is a popular day trip from the mainland, with its fish frenzy along Haichan Jie, biking routes, swimming beach, and its more than 100-year-old Cihou Lighthouse being the top attractions. You can rent bikes on Cijin or bring your own over on the ferry (NT$15, 10 minutes). Cijin's beach is just a five-minute walk from the Cijin Ferry Terminal.
>>Love River: MRT Yancheng Stn, Wufu Road Exit, 10-min walk east
>>Lotus Lake: MRT Zuoying Stn, take a taxi or the public bus Red Line #35
>>Cijin Island: MRT Sizihwan Stn, 5-min walk to Gushan Ferry Terminal, ferries to Cijin leave about every 15 mins
---
GETTING THERE
Scoot flies direct from Kansai Airport to Kaohsiung Saturdays, Tuesdays, and Thursdays.
>>flyscoot.com
TRAVEL TIPS
Buy an iPASS at the Kaohsiung airport. Like Kansai's IC card, you pre-load it with credit and use it to travel on the city's transport system – this includes the ferry to Cijin Island.
>>i-pass.com.tw
Free WiFi is available across Taiwan via a government-backed scheme. Register online or at a visitor information center in Taipei (bring your passport).
>>itaiwan.gov.tw
---
FOOD & NIGHT MARKETS
Arguably the biggest draw of this city is its atmospheric night markets where some of the most tantalizingly delicious Taiwanese cuisine can be found. The two main markets are the Ruifong Night Market and the Liuhe Night Market. Known more as a locals' hangout, you can find tasty local dishes as well as clothing and souvenir items at Ruifong.
Liuhe is known as the "tourist night market" but let this not deter you; this market is famous islandwide for its 100-plus food stalls offering everything you could imagine from fresh lobster to squid on a stick to sautéed rooster balls (a known aphrodisiac according to locals!). Tastebud-teasing treats line the street leading up to and away from Formosa Boulevard Station in the Sinsing district.
Vendors bring forth juicy pork dumplings, oyster omelettes, salt-steamed shrimp, sautéed pig skin, grilled milkfish, barbecued cuttlefish – the list goes on! Average dish price is $NT50–100 (¥150–¥350 ). Floating through every market is the pungent aroma of stinky tofu (fried fermented bean curd) – do not be deterred by the distinct stench of this Taiwanese delicacy! You must try it, if not for the health benefits then for the bragging rights. To chase away the aftertaste, delicious desserts like baobing (shaved ice topped with fruit and condensed milk), papaya smoothies, and bubble tea (a cool, sweet, refreshing drink loaded with chewy tapioca balls) will do the trick.
Liuhe Night Market
Open 5pm til 5am every day
>> Access: MRT Formosa Boulevard Metro Stn
Ruifong Night Market
Closed Mon & Wed
>> Metro: MRT Kaohsiung Arena Metro Stn