Feature
Ghostly Apps
Turn Halloween into a spooky-fun time with these creepy apps for your tablet.
With Halloween looming, we are anticipating a high turnout of ghosts, wizards, and witches on the streets of Kansai this month. Homes and schools are prepping for parties replete with jack-o'-lanterns, cobwebs, and scary costumes. Trick or treat? Let's go for the treat and download these fun and spine-chilling apps.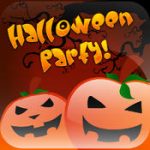 Halloween Party
•Cost: ¥100
•What it does: Halloween Party is a fun party game meant for up to four trick-or-treaters. This game will have your little ghosts and ghouls madly tapping at the screen trying to become the Halloween Party Master. It's got scarily cute Halloween artwork that will send your spirits soaring. Your group of monsters will play sixty-second, quick-fire rounds matching monsters to words and answering spooky trivia.
Why it's great: It's an ideal app for a group of kids to play during a party. It's an incredibly easy way to bring kids together and has an educational slant, however it's probably better for kids from 10 years old and up as the font is tricky to read. With eerie jokes, spine-chilling trivia, and creepy, fun music this app is perfect for you party.
•Developer: INKids Education LLC
•Platform: iOS
•Website: inkidseducation.com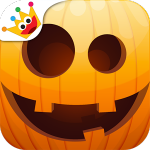 Halloween – Coloring and Puzzles for Kids
•Cost: Free
•What it does: This great puzzle app for kids aged 4+ introduces Halloween newcomers to the cute and spooky world of Halloween. Your trick-or-treaters' imaginations will fly like a witch on a broomstick when they work to put their simple puzzles together. Frankenstein, Dracula, ghosts, and more child-friendly monsters all show their faces in the app.
Why it's great: You can easily adapt this app to a party game by having your kids race to put together their monster. Apart from the enrapturing puzzles, the app offers you the chance to print the characters and fold them into origami monsters. You'll just need some glue or tape. There's also an amazing coloring mode where you can have a competition to determine the best colorer.
•Developer: Magisterapp
•Platform: iOS / Android
•Website: magisterapp.com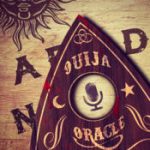 Ouija Board – talk to a spirit – scary ghost stories
•Cost: ¥200
•What it does: The Ouija Board app introduces you to the terrifying and sinister world of dark spirits. This app is the perfect Ouija Board replacement and immediately channels spirits right through your fingertips. It's not for the faint of heart and best suited for the 13+ crowd. Try it once and you'll likely have a hair-raising experience that will leave you with a creepy campfire ghost story to tell.
Why it's great: It's a beautiful app and looks just like an authentic board. Halloween is all about getting spooked and what better way to get a dose of fear than reaching out beyond the grave for a chat! Beware as it seems it will increase your chances of paranormal encounters. Reviewers using this app claim to have had terrifying encounters with spirits after using the board. Bwahahahahaha!
•Developer: Net Unlimited
•Platform: iOS
•Website: retropixel.org