Feature
Apps for Best Eats and Easy Navigation
Whether you're spoilt for choice or don't know where to look, these apps will help guide you to the best eats in Kansai.
OpenRice
Cost: Free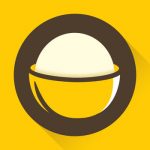 What it does: Finding a new place to eat has been made incredibly easy with OpenRice. For newcomers to Japan as well as seasoned locals, this is the go-to app to find new tasty meals guaranteed to tickle your tastebuds. The app breaks down dining choices into ramen, sushi/sashimi, cafes, takoyaki, yakiniku, and donburi. Those interested in trying something a bit more elegant, can even browse for Michelin star restaurants.
Why it's great: OpenRice is incredibly useful especially in a place of such diverse cuisine as Japan. While there are other food apps out there, this app is in English, which makes it a really great help for navigating all the food choices available in 'Japan's kitchen' (Osaka). What's more, there are tons of listings for the Kyoto area, which has its own delicious and unique cuisine. Complete with food porn, reviews, and prices, each restaurant's location is on an integrated map along with phone numbers. Another great feature of this app is that it is used all over Asia (China, Thailand, Hong Kong, and more) so if you are going on an adventure, you will be covered when it comes to all the tasty local dishes.
Developer: OpenRice Group Inc.
Platform: iOS / Android
Website: openrice.com
HappyCow Vegan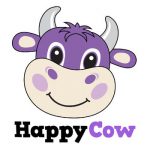 Cost: ¥480
What it does: Finding a good restaurant is sometimes not as easy as it sounds and trying to find a good vegan or vegetarian restaurant can be a big ask. Happy Cow is a great app that helps animal lovers find vegetarian and vegan restaurants. There are also listings for macrobiotic eateries along with stores that cater to organic food lovers. It is an incredible resource for both vegetarians and the health conscious looking to discover some great places to eat and meet like-minded folk.
Why it's great: The app provides great suggestions for numerous restaurants in Kansai and beyond. You can adjust the range to locate options nearby or ones off the beaten path, and follow the interactive map with directions and phone numbers to help get you there. There is also website information for the restaurants, cafes, health-food stores, and even vegan hostels available in this app's comprehensive database. An added bonus is the informative user reviews for each restaurant to help make your choice easier, and also the ability to upload photos of your delicious food. You can store your favorites for future reference and organize restaurants and stores for easy access in time for upcoming trips.
Developer: HappyCow
Platform: iOS / Android
Website: happycow.net/mobile
Japan Transit Planner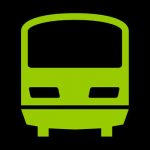 Cost: ¥400
What it does: Make sure you don't rock up late for your next lunch date or dinner reservation! Norikae Annai is the most downloaded navigation app in Japan. Bearing this in mind, its developers have come up with Japan Transit Planner, the multi-language version of Norikae Annai. This useful app allows you to find the departure and arrival times you will need for Japanese domestic railway and airplane routes. You can enter your place of departure in English or Japanese. This app is your gateway to getting around when going out to eat and play in Japan's vast wonderland!
Why it's great: While iOS has just recently released an update that allows you to make queries on train times, Japan Transit Planner offers even more value for money and allows you to make queries for specific dates as well as arrival times. Moreover, the app can also calculate time travel precisely, allowing you to plan in advance and make sure you are never late based on how much time you have at your disposal. All stations are also listed in both English and Japanese so if you're having trouble determining whether you're at the right station or not you can easily show a conductor or friendly local and they can give you some help!
Developer: Jorudan Co. Ltd
Platform: iOS / Android
Website: world.jorudan.co.jp/mln