Food & Drink
Fusion Food to Ignite the Senses
Surrender to the culinary pleasures of the Mediterranean and Middle East at CocoMomo&co.
CocoMomo&Co – a unique gem in the crown of excellence that is Osaka's culinary scene – is named after owner and head chef Ling's adorable three-year-old twin daughters (Coco and Momo). This restaurant boasts fusion cuisine unlike anything else in Kansai.
"My food is Mediterranean-Middle Eastern with a mix of everything from my travels and my background," Ling smiles. His passion for food preparation and presentation is equal parts humble food connoisseur and culinary artist. Like any good artist, he is never satisfied, always striving to perfect a dish or take on a new challenge. Ling's experience growing up in a culinary family, his formal training in the prestigious kitchen of Ottolenghi in London, and his extensive worldwide travels have all fused together in his unique cooking and artful dishes.
One of his signatures dishes – smooth, creamy hummus with fresh-baked homemade pita bread (¥650) – is served with a splash of color, thanks to the fresh Italian parsley and smoky Spanish paprika sprinkled atop. The hero ingredients are sumac spice and Ling's specially crafted za'atar – a mix of several Middle Eastern herbs that he prepares himself. Like everything at CocoMomo&Co, it is prepared with fresh ingredients, home-style TLC, and is impeccably presented.
Another standout is lamb, cranberry and fresh mint kofta served with home-made labneh, chick peas and sumac salad (¥850) – a dish that tastes as good as it looks. With a full menu in both English and Japanese, including plenty of vegan and vegetarian options, there is a large array of tempting choices for both lunch and dinner – but be sure to save room for dessert.
You would truly be doing yourself a disservice if you didn't sample some of Ling's cakes and sweets, many of which are gluten-free. The not-to-be-missed staple is the carrot-and-walnut cake with cream-cheese frosting (¥500 for a large slice). Moist, tender, and delicious – a great choice after a meal (dessert served all day) or during the CocoMomo&Co cake-set time from 11:30am–5:30pm, when coffee and tea are just ¥200.
If you decide it's beer o'clock, you'll be more than pleased with the range of bottled craft beers available at this establishment. There's also free WiFi, and you'll enjoy the smoke-free atmosphere as the restaurant is family friendly and strictly non-smoking.
Want to throw a party? Let CocoMomo&Co be your venue, and Ling your personal chef.
"I have set menus, but I will cook anything you want! Ask me to do something; I can do it for you. I love a challenge," says Ling.
Groups of 10 to 30 people can have the run of the place starting at ¥3,120 per person with a set menu that includes a plethora of appetizers, salad, a choice of a main dish and dessert. Add another ¥1,880 for two hours of nomihodai (all you can drink) and party your afternoon or evening away.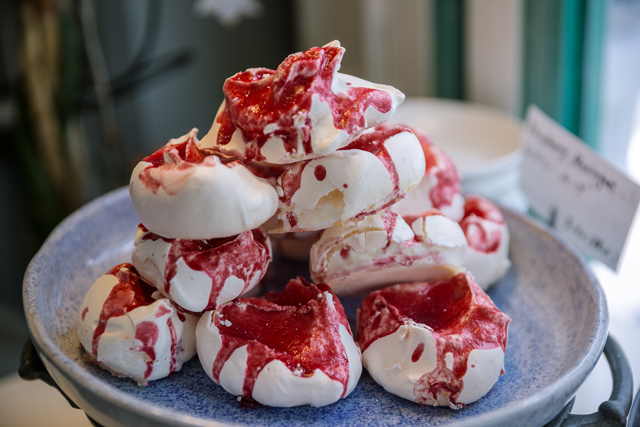 CocoMomo&Co
Address: 545-0053 Osaka, Abeno-ku, Matsuzakicho 3-6-2
Tel: 06-6624-8323
Open: 11:30am–11pm
Closed: Mon (open on Holiday Mon)
Facebook: Cocomomo&co
Instagram: cocomomonco