Feature
A Wander through History
Following the pre-assassination footsteps of Sakamoto Ryoma – the revolutionary leader of the Meiji Restoration.
American writer Romulus Hillsborough is known for his writing on Sakamoto Ryoma, who was a key figure in the movement to overthrow the Tokugawa shogunate in the final years of Japan's Edo period. In his new book Samurai Assassins, Hillsborough explores the mystery behind the infamous assassination of Sakamoto Ryoma in Kyoto and covers other ansatsu (dark murders) of the time. On your next visit to Kyoto, why not take a short walk and visit some of the famous historical locations covered in Hillsborough's latest work.
Start your walk on the east side of the Kamogawa river at Sanjo station. On the corner of the crossroads, looking across the river towards the old Imperial Palace, is a statue of a man on his hands and knees. This is Takayama Hikokuro, a samurai in the Edo period known for his strong sense of loyalty to the emperor. He committed suicide in 1793 in a defiant act to the Shogun. His statue on Sanjo Bridge was raised after the restoration of imperial rule from 1868, though melted down in 1944. The current statue was built in 1961.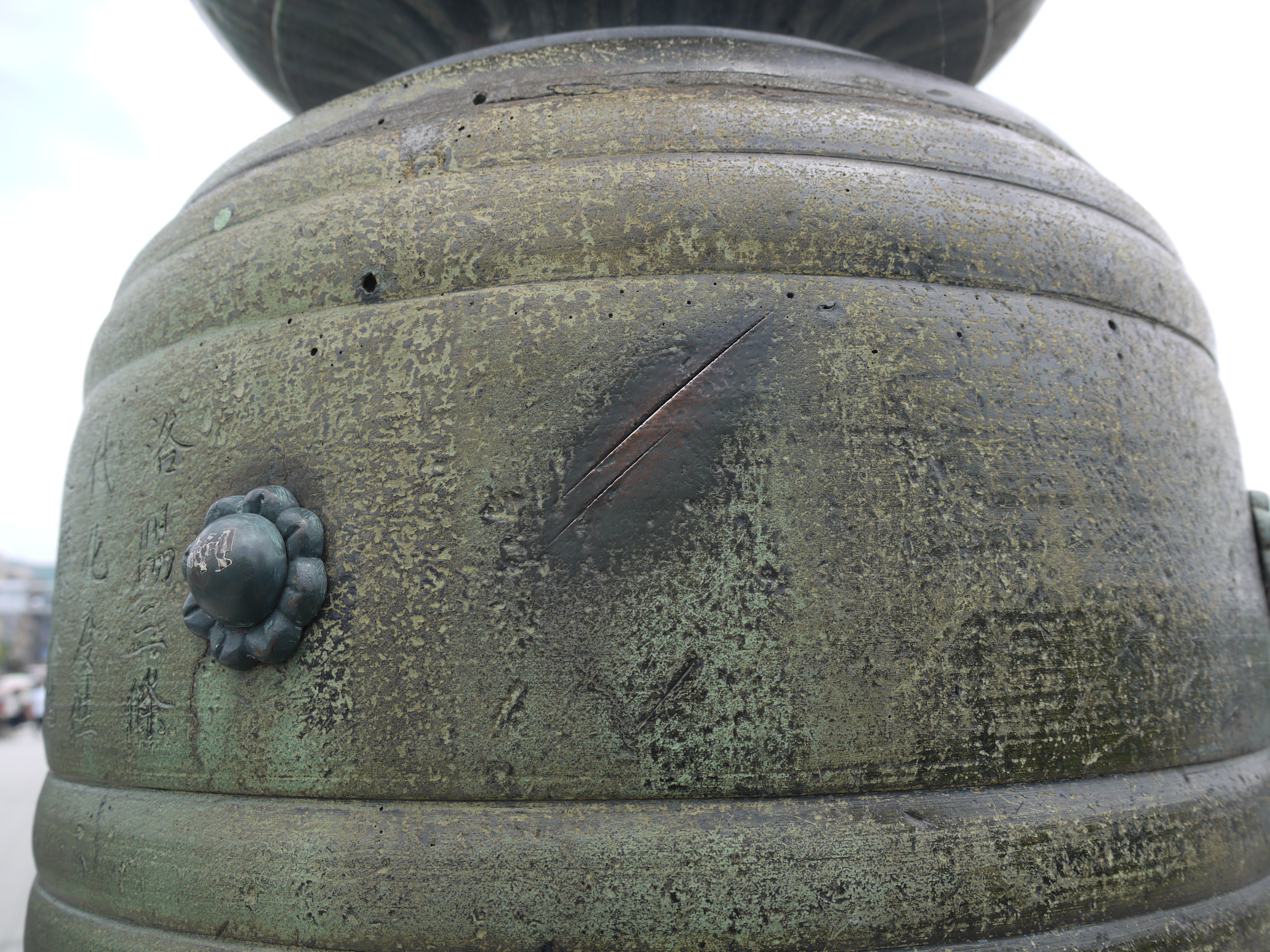 Walking across Sanjo bridge, which was first constructed by Hideyoshi Toyotomi in 1590, take note of the copper finals (originals from the first bridge) – you'll see kanji explaining who donated them. On the second final from the end on the south side, if you look closely, you will see katana blade cuts. These were made during a battle between the Shinsengumi (special police force) and imperial rebels at the nearby Ikedaya Inn in 1864.
Ahead, on the opposite side of the road, is the location of the Ikedaya. The infamous Ikedaya Incident was a significant moment in Japan's history when a group of masterless samurai was ambushed at the Ikedaya Inn. It is now a Shinsengumi-themed izakaya. On a hot summer's night here in 1864, anti-bakufu rebels (those opposed to the Tokugawa shogunate) met to discuss their plan to set fire to the imperial palace and kidnap the emperor. When the Shinsengumi arrived, chaos ensued. Seven rebels were killed, another four died later, and 23 were captured.
Backtrack to the bridge and you will see a road turning left directly at the bridge exit. Follow this road around onto Ryoma Dori (Ryoma Street, named after Sakamoto Ryoma). This road leads towards the busy Kawaramachi Dori, and halfway along is a traditional-style Japanese building with a craft display of items for sale downstairs. On the second floor is the room where Sakamoto Ryoma stayed before moving to his assassination location. For ¥500, you can visit the second-floor display.
Back onto Kawaramachi Dori, cross over and walk south to the well-signed site of Ryoma's assassination. The location is now a restaurant, but here on November 5th, 1867, Ryoma was cut down by swordsmen.