Feature
Top Spots to Tee Up in Kansai
Enjoy the outdoors with a round of golf this summer.
Golf is a popular sport in Japan. In recent years, top players like Rio Ishikawa and Ai Miyazato have been doing well in international tournaments. The popularity of the sport is evident from the abundance of golf shops sprinkled around various cities and the practice facilities that dot the riverbanks in the Japanese urban landscape.
There are many courses around the country, and several are carved out of forests in the mountain areas. Golf as a tourist activity is not nearly as popular in Japan as it is in many other countries, but some courses are public and open to players who are not members, meaning they can be enjoyed by tourists.
Kansai has some great public golf courses that are definitely worth checking out. The Japanese golf experience is service-oriented, from the well-dressed reception staff to the helpful attendants who unload your bag from your car to the chefs and restaurant staff who serve your mid-round lunch.
Typically, a game of golf in Japan starts with the front nine in the morning, a prepared set course lunch, and the back nine after that. Many of the public courses offer the golf and lunch package which includes 18 holes of golf with a cart and a delicious, filling lunch. Many courses seem to operate on a resort-style payment system where you check in, provide your name and contact information, and then you are given a scorecard wallet with a number. You then use this number throughout the day to purchase things like drinks as well as balls from the pro-shop. At the end of the day, your bill is totaled, and you pay through a vending-machine type system or at the reception directly.
The price of a round of golf in Japan is similar to mid-to-upmarket courses in Canada and the States and cost in the ballpark of ¥9,000 to ¥14,000. However, greens fees can climb as high as ¥25,000 or even ¥30,000 for top-flight courses. If you don't bring your own clubs, you can easily rent a set at the course, and some courses even offer golf shoes for hire.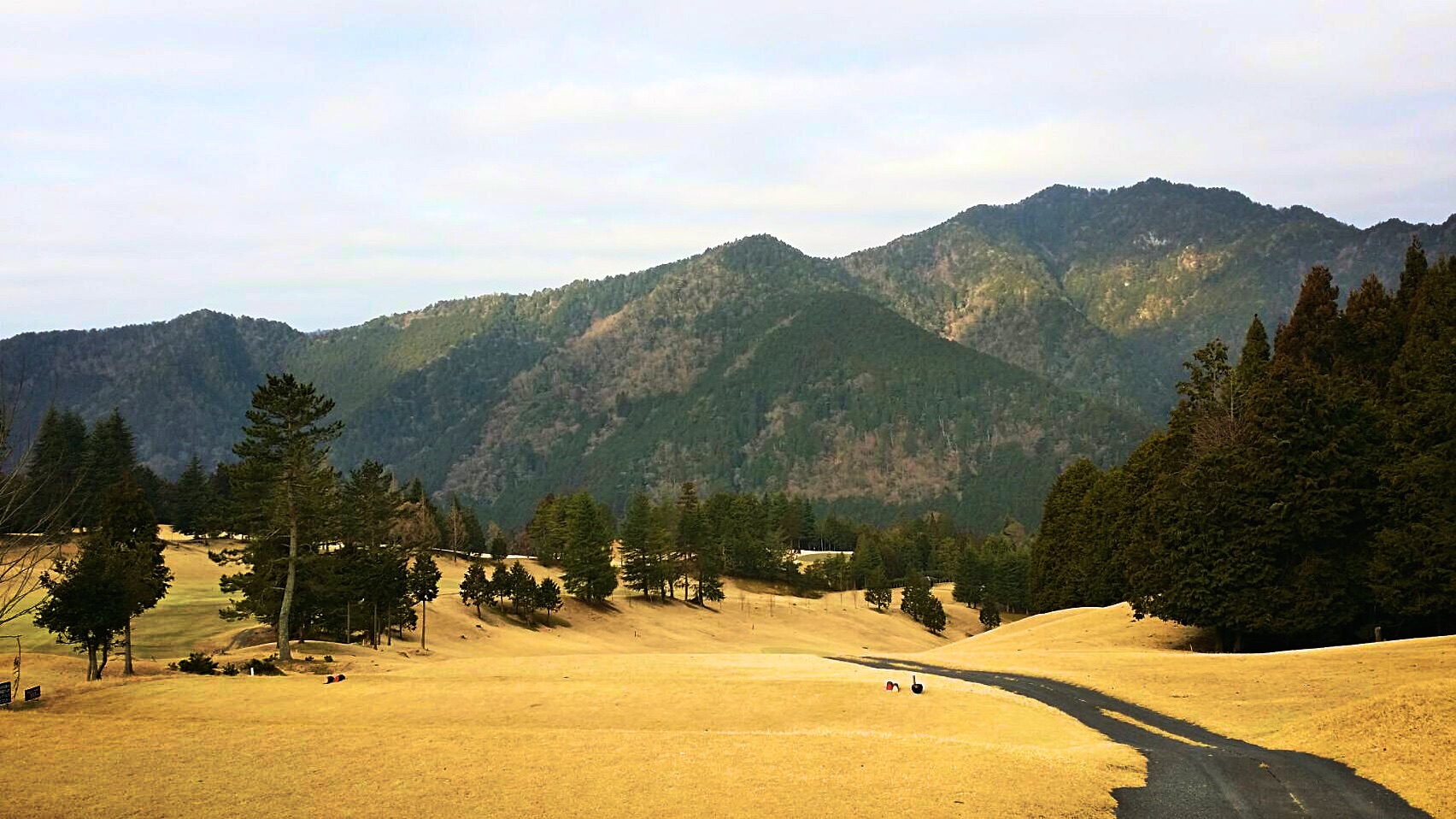 Kyoto has a few nice courses, and during a recent round at Kyoto Ohara Public Course, or KOPC for short, I was captivated by the fairways that seemed to be cut from the forests, streams, and mountain backdrops in the distance. The course is situated outside Ohara, a quaint small town which is a 45-minute drive north of Kyoto city. There are various elevation changes on the course as it is designed to roll with the mountainside. One particularly intimidating hole is one of the 500-yard par fives that plays uphill. The self-driving carts are only operable along the cart paths and the large touch-screen monitors in each cart make yardage finding easy. All the course information is literally at your fingertips.
If a park-style flat course is more to your liking, Biwako Lakeside Golf Course is worth the trip. Located in Shiga Prefecture on the shores of Japan's biggest freshwater lake, the course features 27 holes of golf, some of which run parallel to Biwako and offer lake views over your shoulder. When I played the course in April, the rolling greens were in excellent condition, and it was a great day out. The bunkers are full of soft beach sand, and some of the ponds will collect errant tee shots. The course is accessible via a short taxi ride from JR Moriyama Station. A weekend round with lunch included was ¥13,000.
If you are staying in either Osaka or Kyoto and you want to play a round with easy train access, the riverside course in Kuzuha is a good option. The clubhouse is opposite the Keihan Kuzuha Station. Tthe open-concept course features minimal trees, and holes are positioned tightly together, which will test your ball control.
If you are short on time but still want to fit in a partial Japan golf experience, you can head to one of the various golf net practice facilities usually found along the riverside. With clubs for hire and a bucket of balls for about ¥1,000 this type of golf experience can be done on the cheap and only takes an hour or two. It is also a great rainy day activity, as the golf bays are usually roofed. I recommend the Tsuruya practice facility in Osaka, which is a short walk from Kanzakigawa Station on the Hankyu Line (towards Kobe-Sannomiya). The local train takes six minutes from Umeda.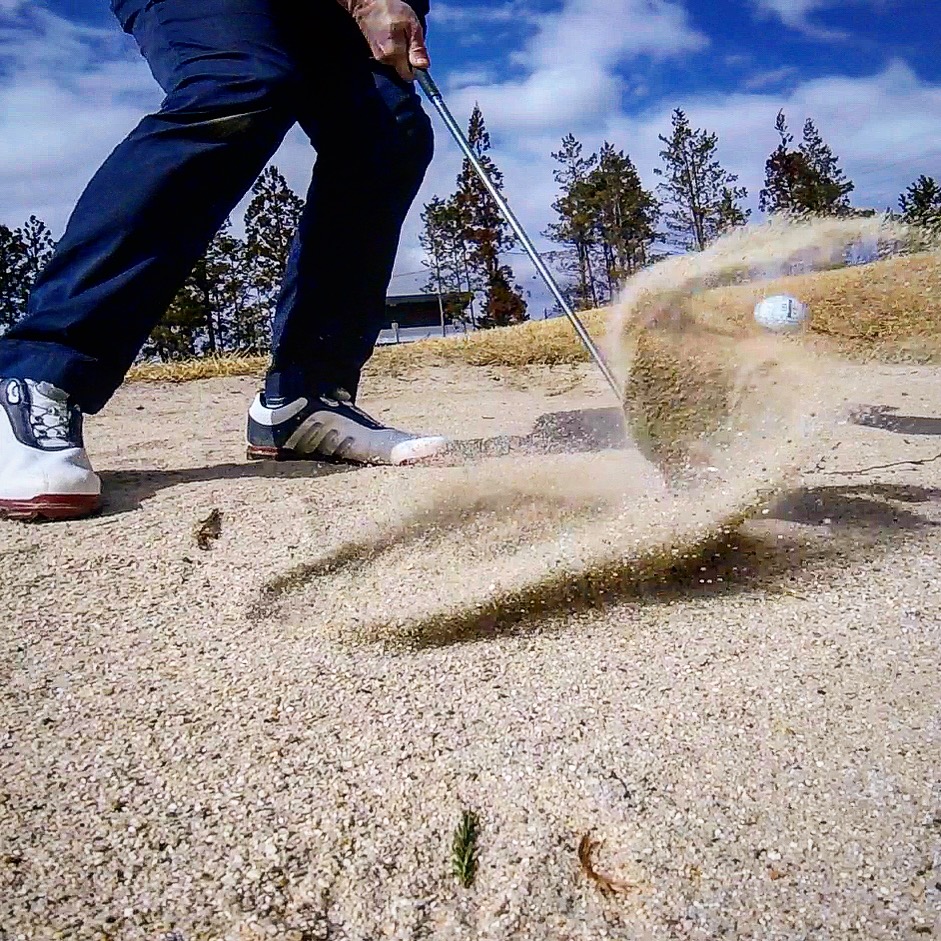 ---
More info
The website golf-in-japan.com lists a number of courses in various prefectures. Most listings include the price range, address, contact information, rankings, pictures, and all other necessary information in English. It is a useful resource to narrow down and select your desired courses.
There are three things to consider before booking a round. Firstly, courses tend to be far from major transportation hubs as most are set in mountainous areas, so you will need to consider getting to and from the course. Secondly, making tee times and inquiries is difficult to do in English, so you might need your hotel staff or a friend to help you set up your game. Finally, weekday rates at many courses tend to be cheaper, so if you can avoid the weekend rush, you will usually pay 20 to 30 percent less for greens fees.
---