Feature
Kyoto Scenic Summer Adventures
Head to the river Hozugawa to make the most of summer in Kyoto.
Arashiyama is one of Kyoto's most popular neighborhoods with hordes of tourists flocking to the township, bamboo forests, and monkey park. If the crowds are too much to contend with, consider escaping to one of these three nearby scenic towns.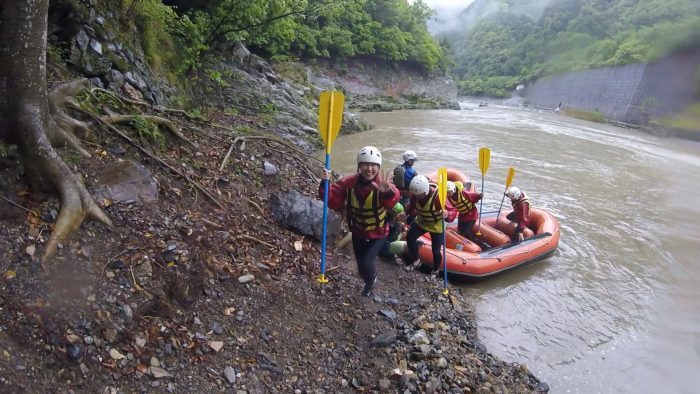 Kameoka
Located a short train ride from both Arashiyama and Kyoto stations, Kameoka is a launch point for rafting, canoeing, and kayaking activities. The Sagano Scenic Railway, or so-called 'romantic train,' is the picturesque way to get there as it runs parallel to the river Hozugawa, providing passengers with stunning nature views through the open windows. This railway line is also commonly known as the Torokko, and the station in Arashiyama is a short walk from the bamboo forest. The fare is ¥620 each way and the ride to Kameoka takes about 30 minutes. The train runs hourly and is busy during peak periods, so advanced tickets are recommended (note that the train does not run on Wednesdays).
The Hozugawa river is surrounded by mountains and forests and is home to some whitewater rapids, making it a choice location for water sports. There are several rafting companies in Kameoka and Big Smile seems to be the most English-friendly. The company offers half- or full-day rafting tours and bookings can be made on their website in English. The half-day tour begins at 1:30 pm and costs around ¥4,000. After changing into the provided wetsuit and life jacket, the group takes the short walk to the riverside launch point next to Kameoka Torokko Station (JR Umahori Station is also close by).
Following a brief practice session, the paddlers take off downstream. After dropping a few exciting rapids and giving customary paddle high-fives, there is a rest point where crews can play games or jump out for a swim. After three or four kilometers, or an hour and a half on the water, you reach the goal and proceed to board the JR train dripping wet in full rafting kit for the return trip.
June and July rafting tours are offered daily and at various start times. Visit the Big Smile website for more information: www.gekiryu.com/en/hozu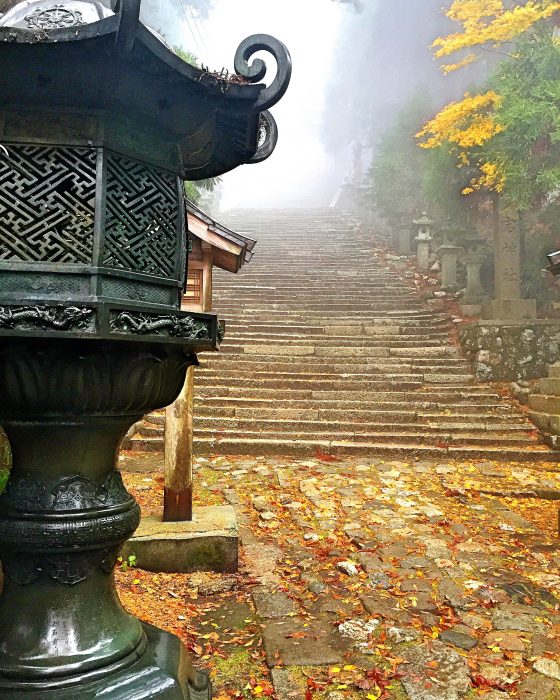 Kiyotaki
Kiyotaki is the next small town of note, just northwest of Arashiyama. It takes around 90 minutes to hike there from the bamboo forest. You can follow the "Kyoto Trail" signposts from the front of Hankyu Arashiyama Station or Arashiyama Torokko Station. In the summer months, waterside barbecues and splashing around in the river at Kiyotaki is a delightful way to spend an afternoon. There are plenty of vending machines there for drinks, and some simple snacks are available, but there are no convenience stores or major grocery stores. So, if you plan to have lunch at Kiyotaki, remember to bring it from Kyoto City or Arashiyama. From Kiyotaki, if you are so inclined, there is another hiking adventure to embark on; access to the trailhead for Mt. Atago can be found here but this trail splits from the main Kyoto Trail, meaning the signposts will change. The recommended time to set aside for this hike is five hours. Mt. Atago is just over 900 meters high, and the relatively steep slopes will test your endurance, but the trail is well maintained with many man-made steps and even periodic signs in English. There is a lovely shrine on top of the mountain with some delicate wood carvings of wild animals that are particularly captivating. There is a bus route back to Kyoto and Arashiyama from Kiyotaki.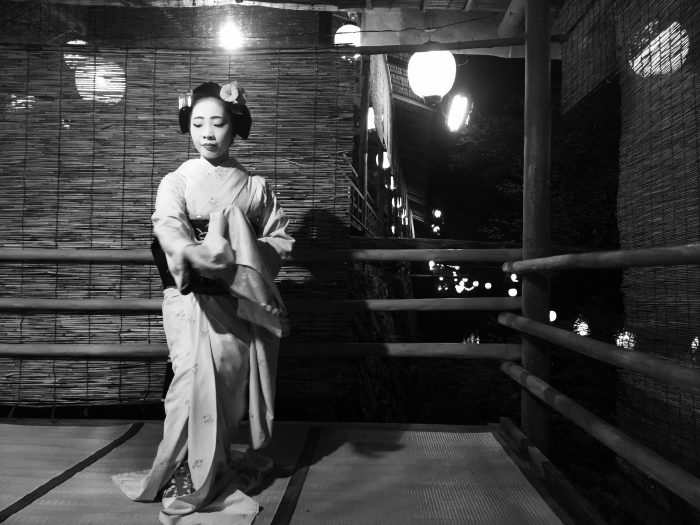 Takao
Option three is to continue along the Kyoto Trail toward the next town along the river, which is Takao – best known for temples Kozanji, Jingoji, and Sainyoji. It is roughly four kilometers from Kiyotaki to Takao and takes about two hours of walking. The highlight of Takao is Kozanji, with vast forest gardens and far fewer tourists and distractions than many of Kyoto's other renowned temples. It is easy to take your time walking the temple grounds, breathing the fresh air, and taking in beautiful forest views.
Another unique experience in Takao is dining at Momijiya Restaurant on the riverside. It is an expensive treat with maiko (apprentice geisha) performances and a detailed course menu that features tasty fire-grilled river fish. This experience is best enjoyed from the riverside patio in summer months. The restaurant also features a unique wire-suspension bridge entrance. It is recommended to make reservations in advance.
There is a city bus that travels along Route 162 that takes passengers back to the city. The bus back to JR Kyoto Station takes the better part of an hour.