Feature
Summer in the "Land of Water"
Find activities for all the family in southern Wakayama this summer!
This summer, venture to the southern portion of Wakayama's Kii Peninsula and discover watery oases concealed amidst dense forests and rugged mountains. Whether it is stimulating outdoor activities for your kids or a tranquil spot to admire dramatic scenery that you seek, the waterfalls and majestic gorges, meandering rivers and crystal-clear streams of this remote corner of Japan beckon.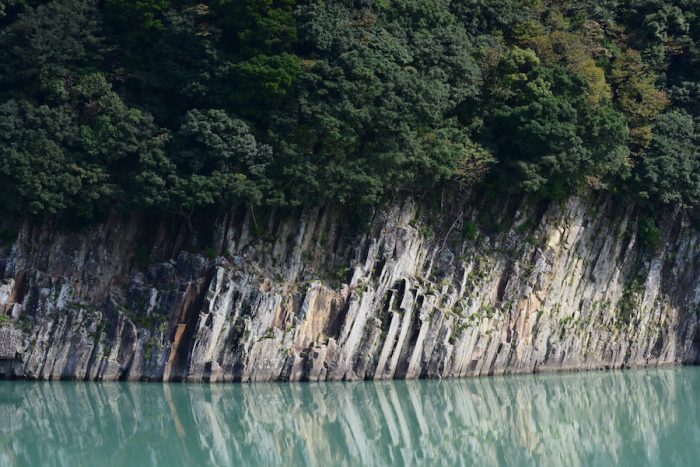 Dare to drive!
The best way to navigate these parts of Wakayama is by car. Follow your nose or else Google Maps onto the highway and say goodbye to the urban sprawl as you start your scenic drive south to the Kii Peninsula.
National Road 168 follows the Kumano River and National Road 169 runs along Kitayama River. These winding roads treat you to panoramic views around each bend—provided nobody gets car sick, that is.
We strongly recommend making this a 2-night stay given the remoteness of this region. Budget between 3-5 hours of travel to/from these remote locations to the Osaka City area.
Kitayama
Kitayama Village lies at the southern end of Route 169, where you can enjoy several water activities that will surely refresh you.
Doro-gyo Gorge probably the only place in Japan where you can experience thrilling ikada-kudari or traditional log rafting. Hold on tight as the raft guide maneuvers down the rapids—and be prepared to get very wet!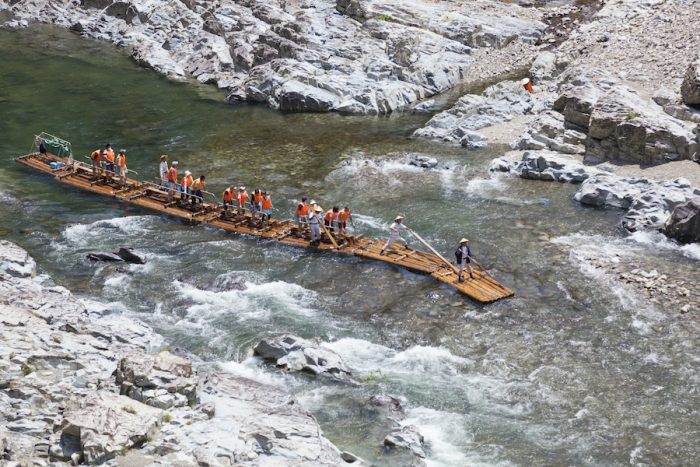 For more hands-on fun, sign up for a half-day or full-day rafting tour at COCORO Kitayama Base or at Adventure Club K's (pages are Japanese only). There are options for beginners and for experienced water rats.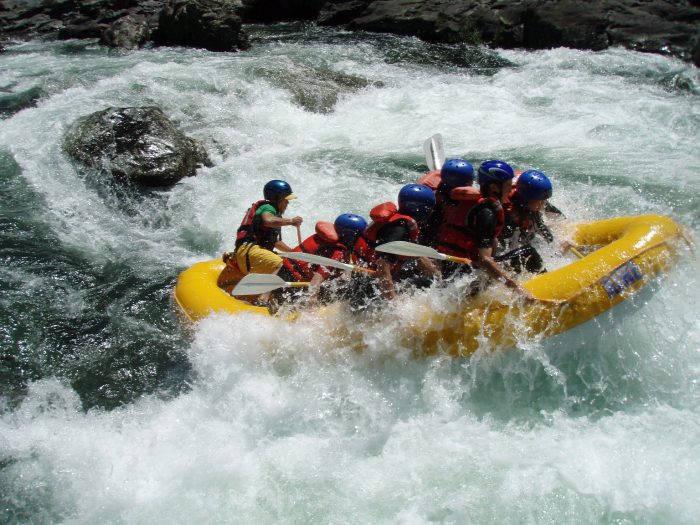 Thrill-seekers can join a canyoning and shower climbing (what they call ascending mountain streams) excursion on the tributaries of the Kitayama River. The guides are licensed locals who know their jets and ensure activities are conducted safely; the appropriate gear is provided.
Koza
The aforementioned National Route 168 takes you all the way to the southernmost tip of the Kii Peninsula via Shingu. There, the Koza River offers many scenic spots that are best viewed from its banks. How about trying your hand at some canoeing or challenge yourself to a Stand-up-paddle (SUP) ride—it's a full body workout! The local guides here are also licensed, ensuring a safe ride and play.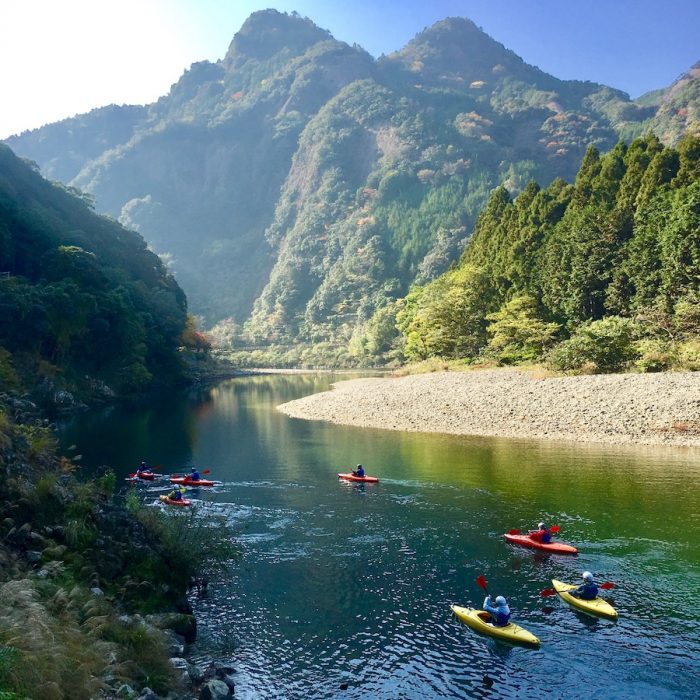 This venue is surely no less suitable for spending a leisurely day picnicking, and frolicking in the water. Show your kids how to catch river shrimps or play a game of 'who can spot the most beautiful stones in the riverbed'—the water here is perfectly clear. Kozagawa Adventure Club is happy to plan your family day out.
Further off the beaten path
Across the peninsula there are countless smaller rivers and waterfalls that are popular with the locals for kawa-asobi (river play) and taki-asobi (waterfall play).
For example: Akagi River and its tributary Wada River near Koguchi Village, or Takata River near Takata Village off National Road 168 between Hongu Town and Shingu City offer secluded places where you can try and find your very own spot along the river to cool off. Near Takata is also Kuwanokino Falls, and if you follow the valley from Koguchi you will find Horyu Falls for some taki-asobi fun.
After having your fill of "water play," what better way to relax than indulge in some forest bathing or take a nap in the arms of Mother Nature to the singing of cicadas?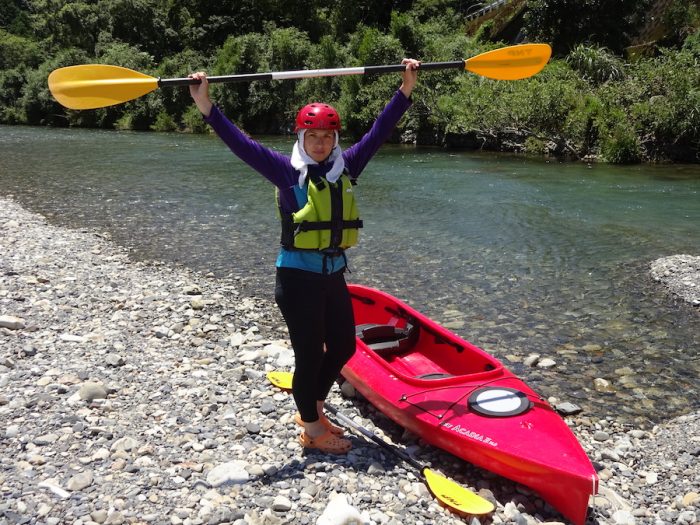 Due to the ongoing Covid-19 pandemic it is best to plan ahead and check activities are running before you go. The above companies are expected to resume operations in July 2020.
Photos in this article are courtesy of Wakayama Tourism Federation.