Insider tips from Osaka food guru Aiko Tanaka on preparing and enjoying authentic Osaka-style dashi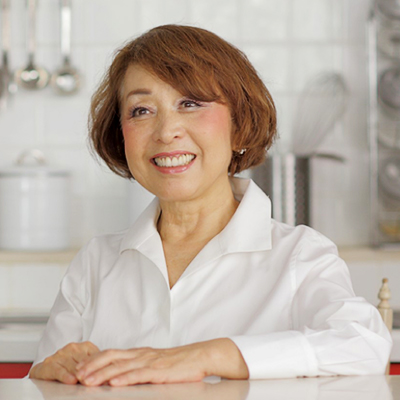 Aiko Tanaka has been presenting a cookery programme on domestic broadcaster NHK for the past 20 years. A global traveler, she has written numerous books and articles on cooking and food culture and presented seminars and workshops on food education around the world.

In her latest English-language book Food Studies of Osaka, Tanaka draws upon a lifetime of food studies and practice to present the story of Osaka's culinary heritage to the world. She includes some of her favorite Japanese recipes as well as her unique sustainable-living philosophy.

Aside from its political history, perhaps central to Osaka's culinary boom was its unique dashi soup stock, the use of which is ubiquitous within traditional Japanese cooking. Osaka's dashi is a simple combination of kelp, bonito flakes and water, but whose light, delicate sophistication is unlike any found elsewhere in Japan.

If you are inspired to try it at home, Tanaka provides preparation instructions in her book, as well as some beginner-friendly dishes with which to combine it, such as miso soup and dashimaki tamago.

For those less inclined to experiment in the kitchen, she has some excellent insider dining recommendations for places to savor some authentic dashi-infused dishes. Located just north of Osaka in the suburb of Toyonaka is the innovative kaiseki-style fine-dining restaurant Toyonaka Sakurae(sakurae.com). Chef Mitsuda Kenji's two-Michelin-starred establishment attracts diners from all over the world with its creative fusion of traditional Japanese dining and modern techniques and ingredients.

"Of particular note are his suimono soup dishes, delicately seasoned and perfectly balanced with the umami of the dashi, allowing the natural flavor of the ingredients to shine through."

Sitting at the eight-seater counter facing an open kitchen, the kaiseki style allows you to truly appreciate the preparation that goes into each beautifully presented dish. Omakase seasonal courses start from ¥7,020 plus drinks. Booking in advance essential. Easiest access is by taxi from Hankyu Toyonaka Station.

For the ultimate unadulterated dashi experience, Tanaka suggests Sobaya Kida, whose chic noren curtained exterior stands out in an otherwise residential area of Toyonaka. Its sleek and sophisticated interior provides a relaxing setting from which to enjoy its delicate hand-cut soba noodles, prepared from buckwheat flour, painstakingly milled on site.

"I highly recommend their tempura soba. Served in vivid red lacquered bowls, the locally sourced seasonal vegetables and prawns are delicately battered and fried to perfection, and create a magical harmony with the dashi broth." Sobaya Kida can be reached by taxi from Midousuji Momoyamadai Station.

Dashi is an essential ingredient in Japanese cooking and provides its elusive umami flavor. Take a moment to savor it.