Promotional Feature
Nagano's Mysterious Saltwater Springs
Venture deep into the mountains of Nagano Prefecture and discover the salty secrets of Oshika-mura.
Nestled deep within mountainous Nagano Prefecture, four hours by car from Osaka or three hours from Tokyo, is the small village of Oshika-mura, literally meaning "big deer village." Located between the Ina Mountains and the Akaishi Mountains in the Southern Alps, this remote, picturesque village where the deer outnumber the people, was selected in 2005 by a Japanese NPO as one of "The Most Beautiful Villages in Japan."
Entering the alpine village, there is no question as to why. It's like stepping onto a film set of an old samurai movie. A picture of nostalgic rural charm, yet thankfully minus any sword-wielding bandits. It is not scenic beauty that has kept Oshika-mura on the radar, however, but kabuki theater and salt.
The former has been passed down through generations for over 300 years and has been designated by the national government as an Important Intangible Folk Culture of Japan. Free performances are staged twice a year within the grounds of Taiseki Shrine.
The latter has been bubbling up through the mountains as saltwater hot springs for thousands of years. At an elevation of 750m above sea level, and so far from the ocean, it is an extremely rare natural phenomenon. To this day, there remains no definitive scientific explanation as to how it got there.
The village can be enjoyed year-round but is particularly beautiful in the autumn when the forest is alive with color and the weather a little cooler. If you time it right, you may even be able to enjoy the seasonal kabuki performance on Oct 19. Take a detour from the tourist trail and explore this unique destination away from it all.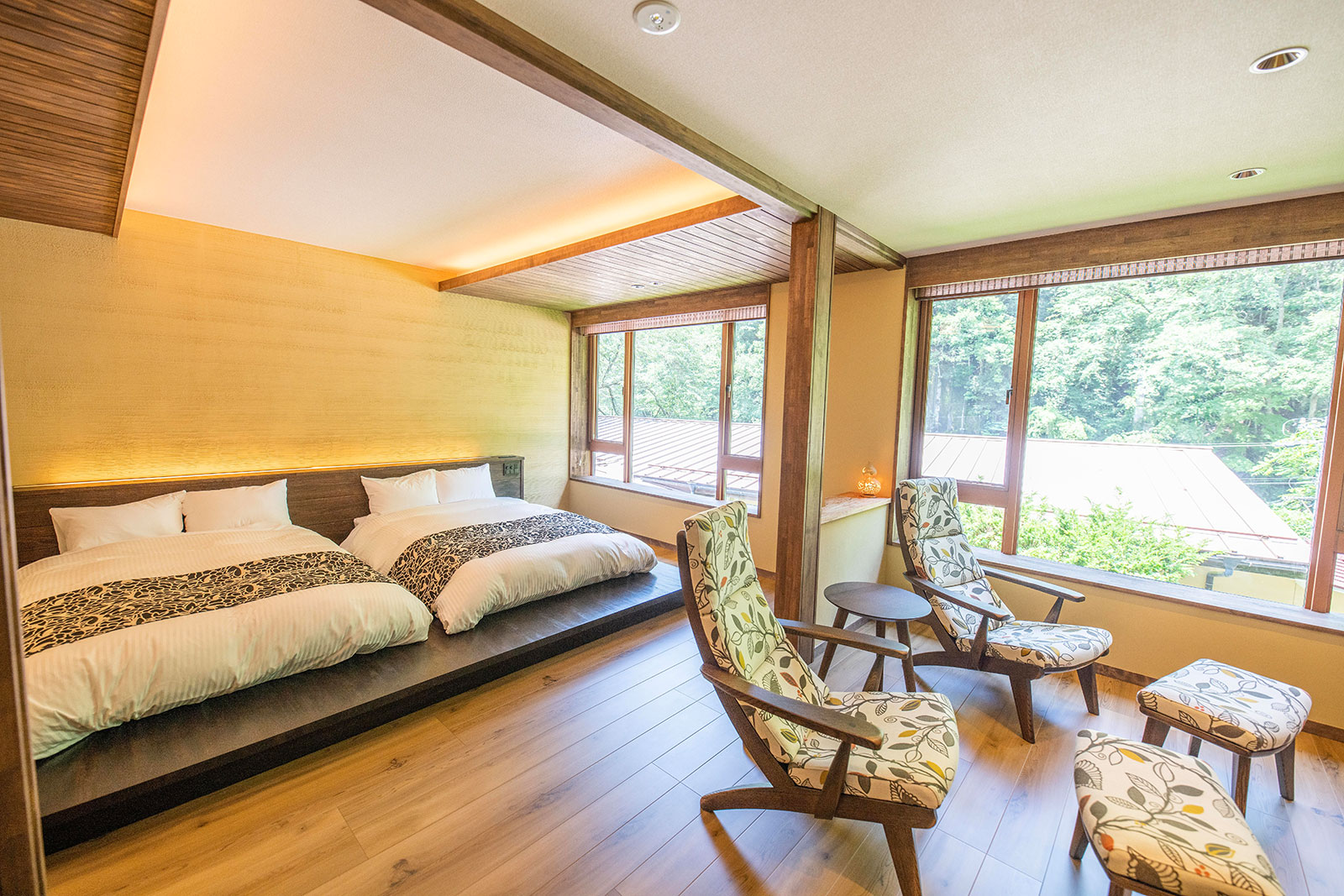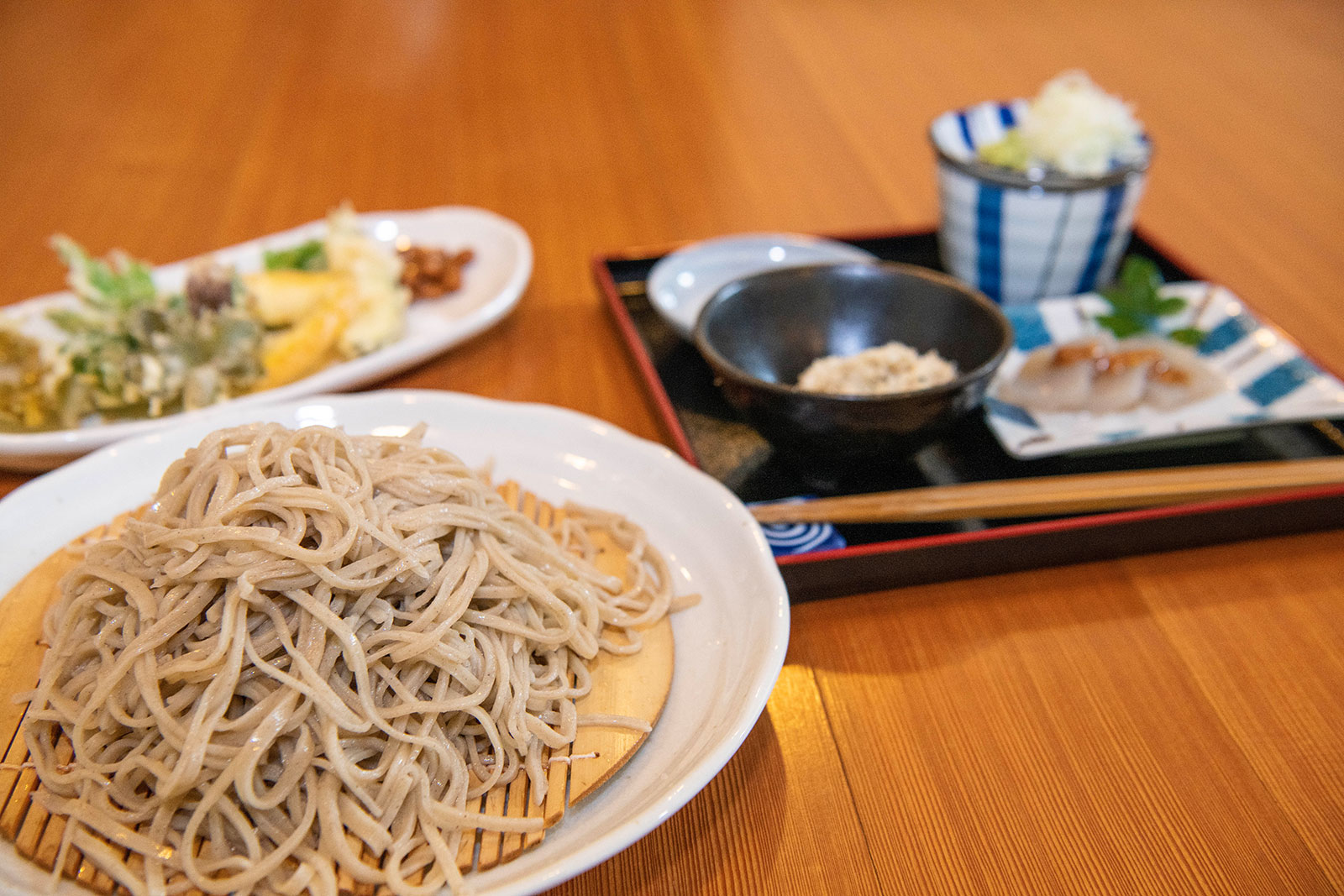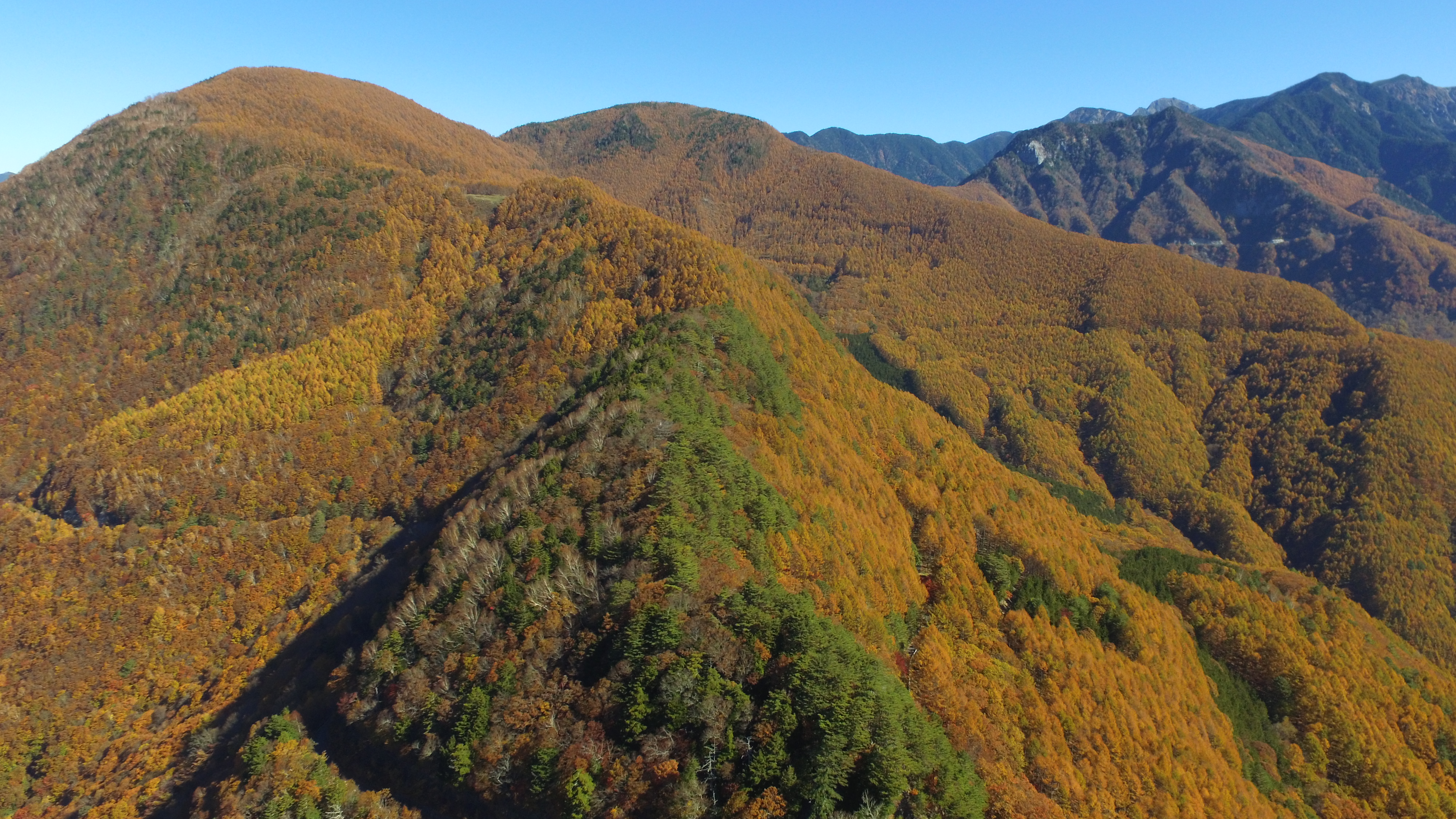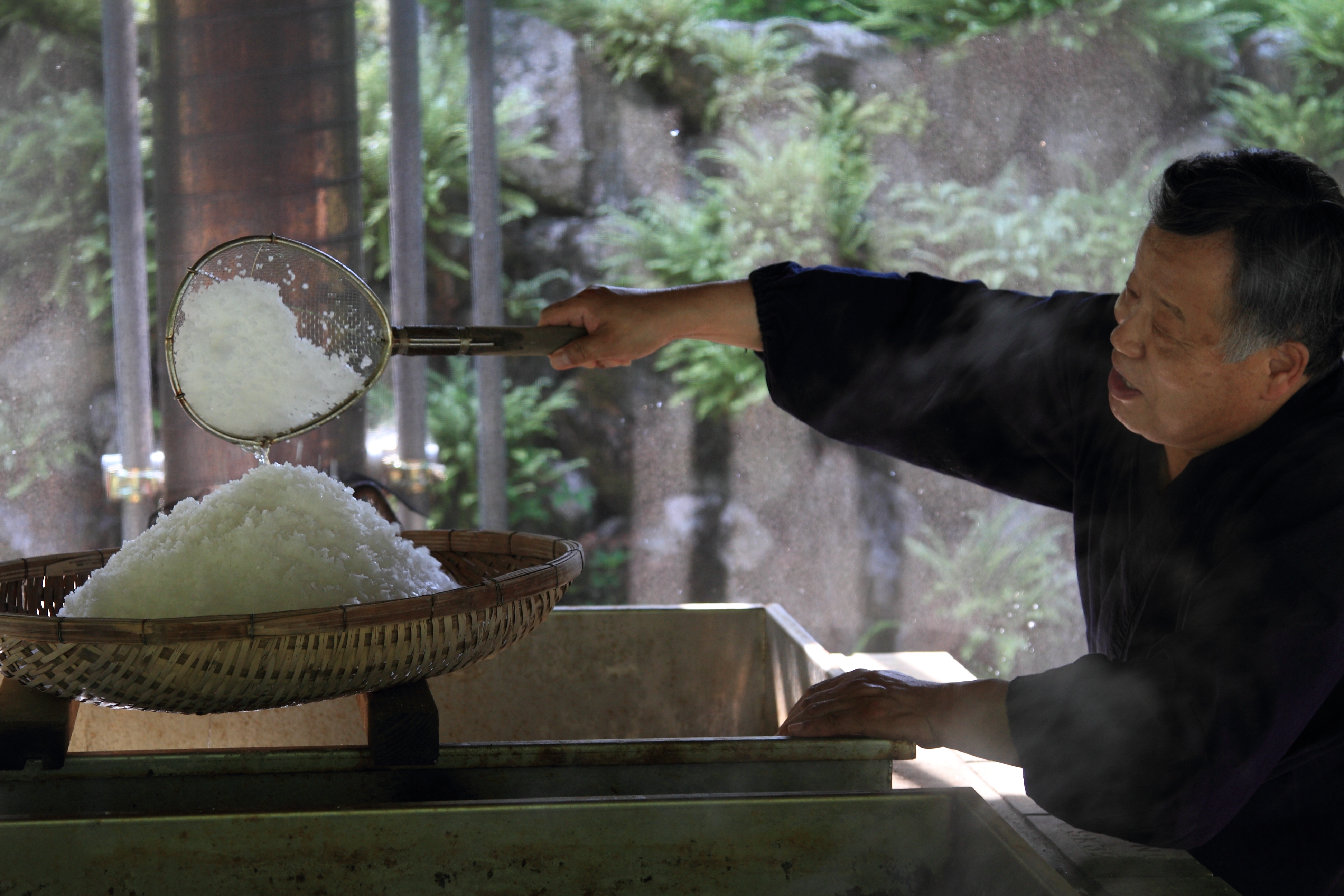 Where to stay
Yamashiokan
山塩館
One of only two hot-spring resorts in the village, this traditional family-run ryokan offers both comfortable, well-appointed Western- and Japanese-style rooms, complete with an evening meal, breakfast, and access to its hot-spring baths. Enjoy a soothing dip in either the cedarwood or stone bath, letting the salty water work its mineral magic on any weary muscles. Ambient lighting accentuates the relaxing mood, and large windows offer unrestricted views of the peaceful woodland surroundings beyond.
The hearty meals, prepared by the whole family, are crafted with loving care using local recipes passed down through generations. Dishes feature locally sourced deer and game and other seasonal local produce, such as wild mountain vegetables during the summer months. Vegetarians can be catered for with advance notice. yamashio.com
Noodle Lunch
Surugi Nouen Farm
するぎ農園
Surugi Nouen Farm offers soba noodles made from home-grown buckwheat that are milled and prepared in-house for optimum texture and flavor. They are served with delicious side dishes including seasonal vegetable tempura, homemade tofu salad, and a special sweet-and-sour stew prepared with Oshika-mura soybeans. Each dish is made from locally sourced produce and accentuated with Oshikamura's unique mountain salt. Their organic Guatemalan cold-drip coffee is brewed for two hours and provides a welcome post-lunch coffee fix. www.osk.janis.or.jp/~kindosan
Geological Museum
The Oshika Museum of Japan Median Tectonic Line
大鹿村中央構造線博物館
Oshika-mura lies on the path of Japan's largest continuous fault line—the Median Tectonic Line (MTL)—and is home to the only museum dedicated to this extraordinary geological feature in Japan. The MTL stretches from Kanto to Kyushu and was created about 100 million years ago, before the opening of the Sea of ​​Japan, when the Japanese archipelago was still part of the Asian continent. The museum contains several hundred pieces of rock specimens, along with exhibits of cross-sections of the fault and other diorama models. This is a fascinating opportunity to deepen your understanding of Japan's tectonic geography and learn how the Japanese archipelago was formed. mtl-muse.com
Artisan salt
Yamashio-Kan not only welcomes guests to its traditional inn but is also the sole producer of Oshika-mura's rare "mountain salt." Production is a labor-intensive task. The brine needs to be simmered from dusk to dawn to evaporate the moisture and extract the salt, with only a meager 30g of salt obtainable from each liter of water. With such a low return per volume and its unsuitability for mass production, it is a rare commodity, making it a great souvenir.
Getting There
Renting a car is the easiest way to get to Oshika-mura. During November, however, JR operates a special scenic line running from Toyohashi in Aichi (a stop on the Tokaido Shinkansen Kodama line) to Iida in Nagano, just 45 mins from Oshika-mura by car/taxi. See online for more details: https://japanrailandtravel.com/trains/jr-central/the-iida-line-unexplored-station-train