Have your say
Your favourite onsens and sentos in Kansai
Each issue we invite Kansai Scene readers to speak out on a variety of topics — to have your say.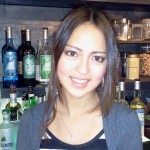 I usually go to Spa World in Shin-Imamiya about once a month, around 3am with my friends after the clubs close! It's the perfect end to a night of clubbing, where we can rest and refresh ourselves before taking the morning train home.
Ayaka Tagata,
22, Japan, bar staff/Univ. student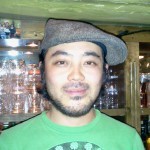 I really like Gero onsen in Gifu prefecture. I've been there three times on overnight trips with three different girlfriends, and it's always worked out well for me! Here in the Namba area, I often go to Shimizu onsen behind the OPA building.
Shinji Inoue,
31, Japan, Irish pub owner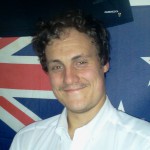 I recommend Kazurabashi onsen in the mountains of Tokushima, where they also have the famous vine bridge of Iya valley. I once went camping there with friends, and though we got rained on, it was cool watching a beautiful lightning storm from our tent.
Joshua Minty,
24, New Zealand, bar manager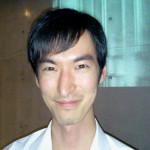 近所の銭湯には月一回は行くけど、色々な種類のお風呂があるし、近所の人とも会えるし楽しんでるよ。温泉は年に一回程度、友達とグループで和歌山の白浜温泉に行くね。露天風呂から海が見えてとてもきれいで大阪からも近くて行きやすいので、もう5回位行ってるかな。
Masataka Morita, 29, Japan, restaurant waiter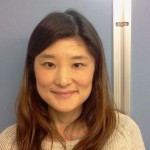 I often go with my family to our local neighborhood sento, which has a nice traditional atmosphere and sense of community. As for onsen, I really like Yurino- yama onsen in Wakayama, where you can fill jugs with natural spring water to take home.
Rumiko Tomomichi,
42, Japan, travel agent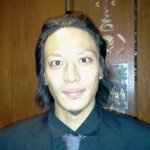 半年に一回位は近所の銭湯に行く。今まで行った温泉の中で良かった温泉は和歌山勝浦温泉かな。海も見えるし、港もあるし良い場所にあると思う。彼女を含めて7人のグループで行ったよ。温泉に行ったら、滑りやすいので走って転ばないように。
Yuuki Kobayashi, 29, Japan, restaurant manager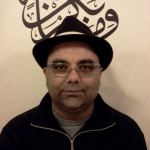 I love going to Inunaki-san onsen in Izumisano, down in south Osaka by Kansai airport. It has easy access by car and I think is the best onsen in this region. At first I was very shy about getting naked in front of strangers. Actually, I'm still shy about that!
Ali Zaidi,
36, Pakistan, restaurant owner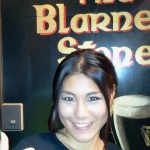 昔は清水温泉に週に二回くらい行きました。私のお薦め温泉は高知県の中村市にある海の近くの温泉です。名前は忘れたけど、サーフィンの時に友達と二回位行きました。海が見える露天風呂でした。温泉は入れ墨に厳しいので外国人には銭湯が良いかもしれません。
Yoshimi Orikasa, 25, Japan, bar staff
[box]
Next month's question:
What are your hopes, dreams, and expectations for 2013: the Year of the Snake?
Email us your answer (in English or 日本語) to haveyoursay@kansaiscene.com before Dec 10th. Please include your full name, age, nationality, profession and a clear photo. Responses may be edited for clarity and space.
[/box]