Feature
App For a New Start?
Stay on the move and on top off your 2016 New Year's resolutions with the help of these great smartphone workout apps!
Nowadays, we can find an app for just about everything we could think of. Some apps are traditional – apps for music, images, or videos – while others go absolutely wild with creativity. There are apps that enable smooth waking in the mornings, and even apps that guide your diet. In Kansai Scene's newest column, we'll explore apps for making your life easier all year long.
Among the most popular apps we can find in app stores, fitness-related ones occupy many positions in top rankings. What better way to get moving and keep in shape than by using something already at your disposal – your smartphone or tablet – to monitor your activity? Here are three of the best fitness apps to help you to stay healthy and on the move in 2016.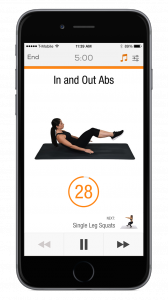 App Name: Sworkit Pro – Custom Workout "Exercise Playlist" App for Body Area Workouts from Abs to Legs
Cost: ¥480
What it Does: Have you ever wanted to go through all kinds of exercises, be they yoga, pilates, or strength-oriented ones, but never found the time to go to a gym, or couldn't find the right videos to teach you how? Sworkit Pro comes as a solution to this problem. This app takes you through a series of workouts ranging from five to 60 minutes, targeting virtually any area of your body.
Why it's Great: Sworkit Pro allows you to exercise even during short amounts of time. Whenever you have five minutes to spare, you can challenge yourself with randomized exercises that motivate you to stay fit. Its high-intensity videos are bound to get you moving!
Developer: Nexercise, Inc.
Platform: Android and iOS
Website: sworkit.com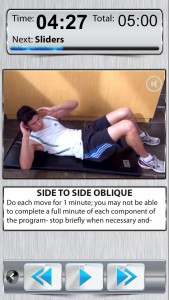 App Name: Ab Workout X FREE – Six-Pack Core Exercises & Abdomen Trainer
Cost: FREE (¥600 for in-app purchases)
What it Does: Achieving a six pack is within the reach of everyone. But with limited time, and more urgent matters to prioritize, so many of us just can't hit the gym often enough to work toward our fitness goals. Ab Workout X Free offers a FREE at home alternative. The free version of the app offers eight beginner exercises and workouts with three difficulty settings that will set you on track for achieving that six pack!
Why it's Great: The app is perfect for all those busy people who struggle to find time to work out. Exercises can be tailored to suit your timeframe, but they are enough to amply work all parts of your core. As an added benefit, the exercises become progressively harder as you get used to your daily routine, guaranteeing you'll feel the burn!
Developer: App And Away Studios LLP
Platform: iOS
Website: appandaway.com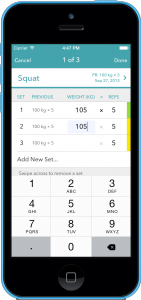 App Name: Strong – Workout Tracker and Training Log for Bodybuilding, Weightlifting, Fitness and Strength Routines
Cost: FREE (up to ¥840 for in-app purchases)
What it Does: Instead of burdening the user with videos and overwhelming routines, Strong relies only on the name of the workouts and provides all necessary tools needed to efficiently record your workout history. The app is perfect for all those who wish to work out more, be they amateurs or bodybuilders.
Why it's Great: It has a clean and flexible design for adding your own routines.The app provides you exportable statistics that show your records and progression with graphs. It offers only essential cardio and strength exercises as well as a warm-up calculator. For those involved in really sculpting their bodies it has everything needed to track and see progress.
Developer: Cameron Chow
Platform: iOS
Website: strongapp.me
David Wingler is an Apple Distinguished Educator and an applications developer, having created close to 20 apps for use in K-12 education environments. He is also a teacher at Osaka Kun-ei Girls' Junior and Senior High.