Feature
Apps to Set Sparks Flying
Seeking a special someone to be your 2016 Valentine?
There's an app for that! Here are three to keep your heart aflutter in this month of love.
Valentine's Day, is replete with roses, chocolates and wishes of love. A day to spend with a special someone. However, some may be loved from a distance, and there are always those on the search for someone new. Enter these three special apps to ignite those sparks this February 14th.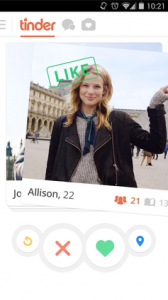 • App Name: Tinder
• Cost: Free with fees for extra features
• What it Does: One of the most popular and loved dating apps on the market, Tinder helps match potential mates by using the power of visual attraction and matching interests. Connecting users through Facebook, Tinder shows you a possible lover. Swipe right to 'like' and left to say 'nope' to potential mates.
• Why It's Great: Although the first thing you see is a user's picture, Tinder does not stop there. A tap of someone's profile shows you their interests and even common friends, offering you more information to help you decide whether the person is one you would like to engage in conversation or not. Moreover, as opposed to other dating apps, you cannot receive messages from people you have not approved.
• Developer: Tinder Inc.
• Platform: Android and iOS
• Website: gotinder.com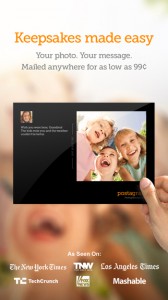 • App Name: Postagram
• Cost: Free with a reasonable fee to send postcards
• What it Does: Sometimes old-fashioned is the way to go in order to spread the love, and what could be more traditional than sending a postcard to your loved one on Valentine's Day? Postagram allows you to use your device's photographs to create personalized postcards and add an accompanying heart-warming message. Moreover, with a database filled with lovely templates, it helps you create that special card look even more beautiful than the photo you're sending along!
• Why It's Great: The app is fast, easy to use, and creates an extremely rewarding end product. Creating postcards for a lover, family members, or friends, is simple and fun. The lucky recipient will want to keep theirs forever.
• Developer: Sincerely Inc.
• Platform: iOS and Android
• Website: sincerely.com/postagram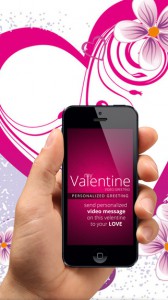 • App Name: My Valentine Video Greeting
• Cost: Free
• What it Does: Stay in touch with your loved one, no matter where you might be. My Valentine Video Greeting allows users to record their own Valentine's video and send it instantly to their chosen recipient. The result is just as personal as a handmade Valentine greeting, but is much quicker than snail mail. Your lover will get their message of love in a matter of minutes.
• Why It's Great: As opposed to websites and social media that can serve the same function, My Valentine Video Greeting allows users to add the much-needed personal touch to their videos. Instead of sending the same heart and flower videos that most people receive, you will be able to place your mark on the end result and create something unique for your loved ones.
• Developer: A1Brains Infotech
• Platform: iOS
• Website: a1brains.net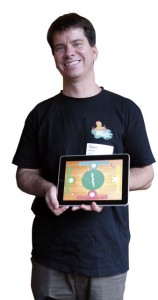 David Wingler is an Apple Distinguished Educator and an applications developer, having created close to 20 apps for use in K-12 education environments. He is also a teacher at Osaka Kun-ei Girls' Junior and Senior High.