Feature
Apps to Wet Your Whistle
Craft beer and fine wine anyone? Become an instant expert with these handy apps.
Looking to indulge in a beverage but overwhelmed by the choices? Sometimes finding the best beer or wine for an occasion can be a challenge. Simply put, there are just too many options to potentially fill our glasses with. Enter the following three apps that can help you choose just the right beverage for just the right occasion.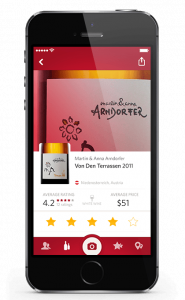 • App Name: Vivino Wine Scanner
• Cost: Free
• What it Does: Picking the right wine from the store can feel like a real task if you're not a connoisseur. Vivino takes the place of a wine expert and gives you access to all the information you need to please your palate and impress your friends. By simply taking a photo of the bottle or scanning the label, you will discover reviews, ratings, food pairing suggestions, and even average pricing in different shops for particular vintages. Boasting close to 14 million users, Vivino has a the world's largest wine catalogue with more than eight million bottles reviewed by active users.
• Why It's Great: Vivino is a sommelier in your pocket that endows you with wine knowledge in a matter of seconds. What's more, thanks to a user-based, five-star rating system of the application, you will be able to find out which wines really are perfect picks and which are instant disasters.
• Developer: Vivino ApS
• Platform: Android and iOS
• Website: vivino.com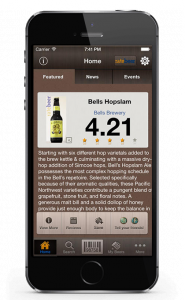 • App Name: Beer Buddy
• Cost: ¥480
• What it Does: Beer Buddy gives you plenty of information about new and old brews alike with a database storing over 300,000 beers. It even directs you toward the nearest stores, restaurants, and bars in your vicinity that sell the beer you're researching. Why not learn a bit about the beer you're enjoying as you refresh your taste buds and unwind after a long work week.
• Why It's Great: Just by scanning the barcode on that bottle or can in your hand, you'll open the door to a beer's history, brewery information, and ratings. Beer Buddy accesses the ratebeer.com database and helps you pick a brew that is popular with other users. It's so comprehensive which makes it easy to steer away from an unfortunate choice. Creating your own personal beer list to keep track of your favorite ales, porters, stouts, and IPAs can all be done with a beer in one hand and your mobile device in the other!
• Developer: S2 IT Consulting LLC
• Platform: Android and iOS
• Website: beerbuddyapp.com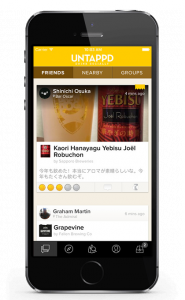 • App Name: Untappd – Discover Beer
• Cost: Free
• What it Does: Untappd is a social app dedicated to beer-loving folk who yearn to find nearby craft beer stores and bars, check out what their friends are currently drinking, and even get recommendations based on their logged drinking history. These personalized recommendations open the door to a whole new world for beer lovers.
• Why It's Great: Untappd ensures beer drinking continues to be the social activity it has always been. Although your friends might not be nearby, you can chat with them, see what they are drinking, and compare notes on brews. The app has its own easy-to-search database that allows you to look for "top rated beers," "trending beers" and brands you haven't tried yet. The "Nearby Beers" tab allows you to see what beers you can get at bars near you. Taking gamification to a whole new level, you can earn badges as you catalog, document, share, and acquire your beer knowledge.
• Developer: Untappd LLC
• Platform: Android and iOS
• Website: untappd.com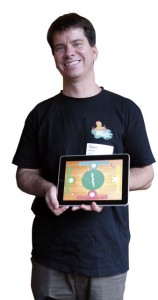 David Wingler is an Apple Distinguished Educator and an applications developer, having created close to 20 apps for use in K-12 education environments. He is also a teacher at Osaka Kun-ei Girls' Junior and Senior High.