Travel
Zone Out on Zamami
For the summer escape you desperately need, head for the white sands and azure waters of Zamami in Okinawa.
Zamami Island is located about an hour's ferry ride from Naha on Okinawa's main island. Part of the Kerama Islands National Park, Zamami is perfect for adventure or just plain relaxing. The town of only 600 people has preserved this island's natural resources and transformed it into a picture-perfect tourist destination. Zamami is a tropical paradise combining Japanese hospitality and Ryukyu culture. If you are craving a change of pace, head down to Zamami and enjoy the island life.
What to do
Zamami has something for everyone. World-famous snorkeling and scuba diving are the biggest draws for Zamami tourism. Contact one of the many diving companies, like Marine Shop Heartland, for current offers. For other marine sports like paddle-boating, there are quite a few groups to choose from like Marine Shop IRIE Zamami. Beach bums will love Furuzamami and Ama beaches for the views, white sand, and turquoise water. Don't forget snorkel gear for a chance to see the sea turtles that hang out near Ama Beach. Visit during the winter months to see sperm whales up close and personal. The Zamami Whale Watching Association claims their success rate for spotting whales is 97%. No whales, no problem. They'll refund the ticket price if no whales are seen. Rent a bicycle to ride around the island and check out different viewing platforms at sunset for some spectacular scenes. For those itching to get off Zamami for a day, there's a 15-minute, ¥300 ferry to the neighboring island, Aka. Aka Island boasts beautiful beaches as well as the rare Kerama deer endemic to the area. Aka is connected to Geruma Island by a small bridge. Aka port across to Geruma can be walked in about an hour or two. On Geruma, check out the Takara Residence. This is a preserved traditional Okinawan house and yard run by an elderly man who was born and raised on Geruma. Look out for the broken beam that has a huge gash caused by World War II artillery fire.
>>Marine Shop IRIE Zamami: irie-zamami.com
>>Marine Shop Heartland: heartland105.sakura.ne.jp/content/en.html
>>Takara Residence: www.vill.zamami.okinawa.jp/guidemap/detail/175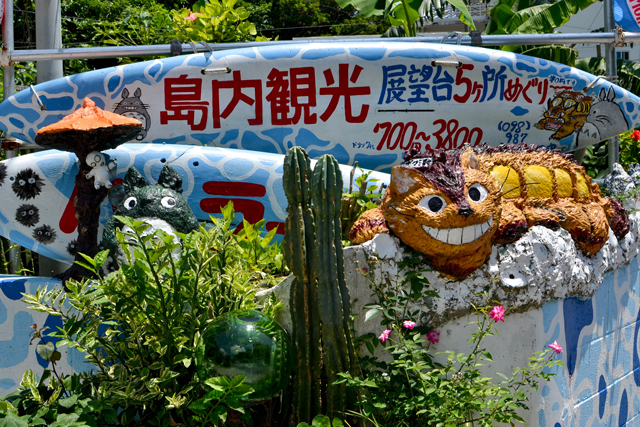 Getting around
Zamami is one of the few island locations in Japan where a car isn't always the best option. The entire island is accessible by electric bicycle for those who don't want to, or can't, drive in Japan. Check out Ishikawa Bike and Scooter Rentals located near the port for renting an electric bicycle. For those who can drive, a scooter is more than enough to get around the small area. There are also occasional buses running between the main beaches and town area.
>>Ishikawa Bike Rentals: www.vill.zamami.okinawa.jp/guidemap/detail/222/
>>Zamami Rent-a-car: zamami.kir.jp/zrc
Where to stay
Zamami has a number of minshuku (guest houses) available for travelers. Most are located around the Zamami Village port. Cha-villa is a popular option on the island. Those seeking more adventurous lodgings can stay at Ama Campground right off of Ama Beach. Rental camp equipment is available as well as hot showers for a small fee. There is a kitchen area as well as bathrooms and free cold water showers. No reservation needed.
>>Pension Cha Villa: www.miniyon3737.sakura.ne.jp/kankou.html
>>Ama Campground: zamamitouristinfo.wordpress.com/stay/ama-beach-campground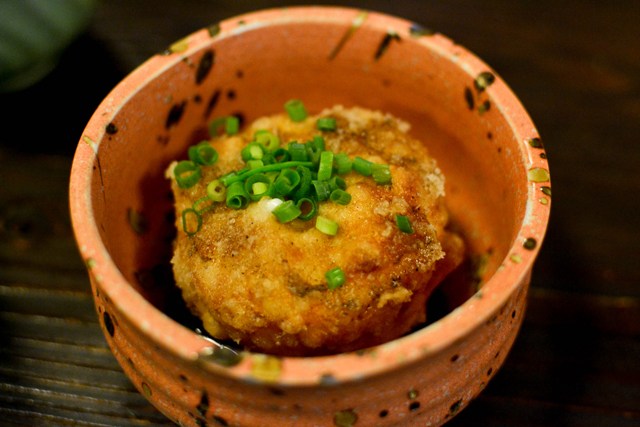 What to eat
For a tiny island, Zamami has a lot of great restaurants. For the best Okinawa soba, try Wayama Mozuku Soba for homemade noodles and local mozuku seaweed. San-ta serves great izakaya (Japanese pub) food and Okinawan drinks in a fun, upbeat atmosphere. Their rafute (pork rib stewed in soy sauce and brown sugar) is deliciously tender and comes with a large side of mashed potatoes, a rarity in Japan. One of the most popular places on the island is Marumiya. The chefs there are well known for their home cooking. Try the fried peanut tofu for a taste of real Okinawan cuisine. There are two general stores around the port to pick up snacks and food for those camping. The 105 store has the most options for whatever food or drink is needed.
>>Tabelog search: Mozukusoba (和山海雲); Santa (三楽); Resutorammarumiya (レストラン まるみ屋)
---
Getting there
For those not lucky enough to already live in Okinawa, the first step to getting to Zamami is flying to Naha. Check out Peach Airlines, Jetstar, and Skymark for the most affordable deals from the Kansai area. From Naha, take a ferry from Tomari Port. There are two options; the Queen Zamami is an hour-long high-speed ferry (one-way ¥3,140), and Ferry Zamami is the large passenger boat ideal for those bringing their own transportation. From port to port, Ferry Zamami is about two hours (one way ¥2,140). Reservations can be made online or by phone. Booking ahead is encouraged during peak season. Tickets will be held at the ticket office so be sure to bring the reservation number and to fill out the traveler information form there. Be advised; there is limited English available at the ticket offices. Do call ahead or check online for the ferry schedule. Boat services are canceled during rough seas, which may mean being stranded on Zamami for an extra night.
Tomari Port: http://www.tomarin.com
Zamami Port: http://www.vill.zamami.okinawa.jp/guidemap/detail/162
---
Travel tips
• Bring plenty of cash because there aren't many ATMs on Zamami and credit cards aren't widely accepted.
• There is a lot of written English information at the various rental places, restaurants, and minshuku, but not much spoken English on the island.
• There are a few interesting cement structures along the road to Ama that are memorials and graves. These are better left unexplored.
• The Ama beach area has a curfew to keep noise levels down in the village area.
• If planning on cooking with a camp stove, buy gas in Naha. There was no gas for sale anywhere on the island. The campground does not sell charcoal or firewood.
---