Feature
Persimmon Paradise
We all know the saying that an apple a day keeps the doctor away. Well, in Japan, when the persimmons are red, the doctor becomes blue…
The saying is thanks to the many and varied health benefits of persimmons (kaki). The round, orange-colored fruits are the symbol of autumn in Japan, so now is the time to take full advantage!
Originally from China, persimmon trees have been grown for thousands of years and the Hashimoto region of Wakayama is one of the biggest persimmon growing areas of the country. Known for their sweet, honey-like flavor, premium kaki are highly prized in Japan.
Health Benefits
Teeming with vitamins, minerals, and fiber, here are some of the health perks of eating persimmons.
Loaded with nutrients
Persimmons pack an impressive vitamin punch with one serving providing 55% of the RDI (recommended daily intake) of Vitamin A, 22% of Vitamin C, and 30% of manganese.
A powerful source of antioxidants
Kaki are an excellent source of powerful antioxidants like carotenoids and flavonoids. Diets rich in these compounds have been linked to a reduced risk of certain diseases, including heart disease and diabetes.
Great for gut health
Persimmons contain loads of fiber, which is good for digestion, containing almost 20% of the daily requirement in a single serving. Fiber-rich foods like persimmons can help lower cholesterol, reduce blood sugar levels and keep your digestive system healthy. Plus, fiber helps fuel the "good bacteria" in your intestines, which enhances your digestive and overall health.
*A tip from Hashimoto persimmon farmer Kouhei Ohara: eating at least two persimmons before a night on the booze is an effective hangover prevention!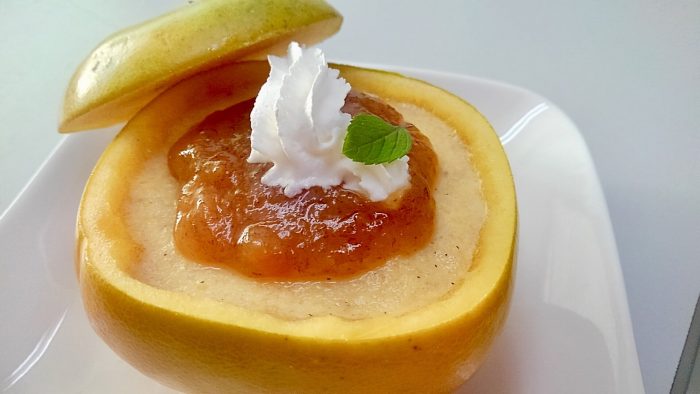 Recipe Tips
Not only are persimmons great for our bodies, they are super tasty and pair well with both sweet and savory foods. Here are some delicious ideas for incorporating kaki into your daily cooking.
Top your morning yogurt or oatmeal with fresh or cooked persimmon for a burst of natural sweetness.
Broil persimmon and serve with baked Brie cheese for a tasty appetizer.
Slice kaki onto a salad for extra flavor (pairs particularly well with baby spinach and ricotta cheese).
Bake persimmons with chicken or meat for a unique flavor combination.
Roast them in the oven and drizzle with honey for a tasty and healthy dessert.
Grate fresh persimmon and mix it into muffin, bread or cake mix.
Combine with berries and citrus fruits for a delicious fruit salad.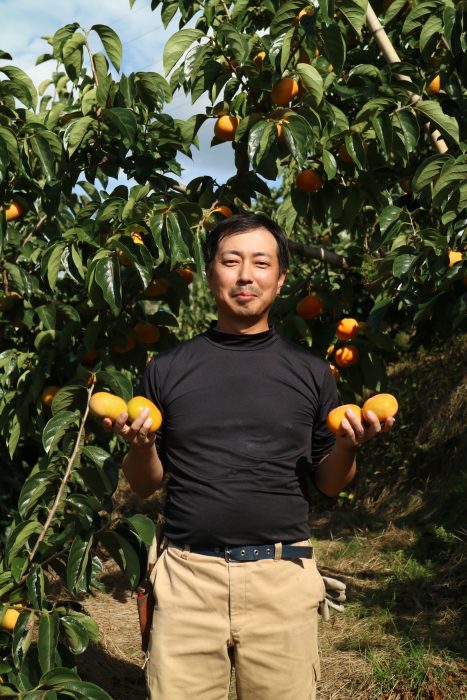 "Hashimoto city, lying in the shadow of Mt. Koya, experiences the perfect weather conditions for growing sweet persimmons. Warm with a little rain, with sunny afternoons and cool nights. We pride ourselves on producing only the finest persimmons on our farm, monitoring their exposure to sunlight and ensuring the perfect firmness of the fruit. Aside from freshly picked fruit, I recommend Wakayama Persimmon Pudding as a way to enjoy the persimmon at their best. Join us in December for a special Persimmon event!*"

– Kouhei Ohara
Ksfarm, Hashimoto, Wakayama
Website: ks-farm.com
Email: info@koya36.com