Interview with Alessandro de Bellegarde
Entrepreneur and filmmaker Alessandro de Bellegarde arrived in Kyoto from the USA in 2010 on what was intended to be a one-year trip, when the lifestyle and creative environment of the city compelled him to stay. Over the past half-decade, Alessandro has brought VR technology into the realm of art and cultural heritage preservation, in a venture arguably born out of a love for his adoptive home and equally of cinema.
What made you take the leap into a relatively new —and presumably, very costly—medium?
While I've always been intrigued by the intersections of technology and art, the discovery of new 3D capture and archiving techniques rooted in photographic methods really inspired me to translate my background in filmmaking and photography to creative projects involving VR and new media platforms. Cinema has the power to inspire empathy and connection, and the more I delved into these VR technologies, I realized it had even greater potential to bridge cultures. Communicating my life in Japan to my family and friends back home in the US is important to me, and this new medium opens up an entirely new and meaningful way of doing so. This is why I am wholeheartedly invested in the future of this technology.
How did you come to apply this tech to heritage projects specifically?
I feel that the power to capture space and time with these new immersive techniques is uniquely placed in the current age. The gatekeepers of cultural heritage sites and of generations-old skills are disappearing. This is an opportune moment to capture that connection to the past before it is too late.
You have been working closely with the custodians of the Kanko Boko, one of the 17 impressive floats that features in Kyoto's Gion Festival. How did the partnership come about and what was the goal?
As a foreign resident in Japan, one of the hardest obstacles to overcome is finding ways to access the inner workings of closely-guarded, long-running cultural traditions. I have been very lucky to have gained the trust and support of the Gion Matsuri's preservation societies. My team and I were able to show how, with Ultra High Definition 3D, 360-degree video and laser scanning, we could grant audiences unprecedented access to the behind-the-scenes workings of this important event, as well as enable them to "experience" the actual procession from an insider's perspective. With the festival's cancellation this last summer due to COVID-19, we decided to showcase the footage we collected at our KYOTOGRAPHIE satellite event in collaboration with our partners at Garden Lab this autumn. The show was a hit, and it was enormously gratifying to see both young and old interact with the technology so positively.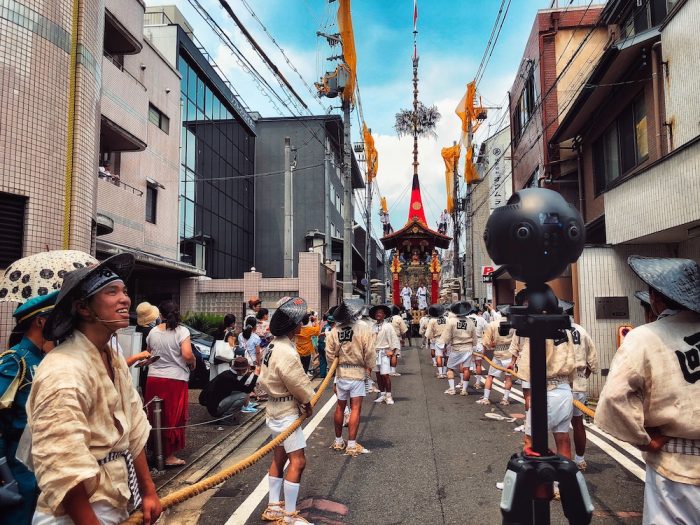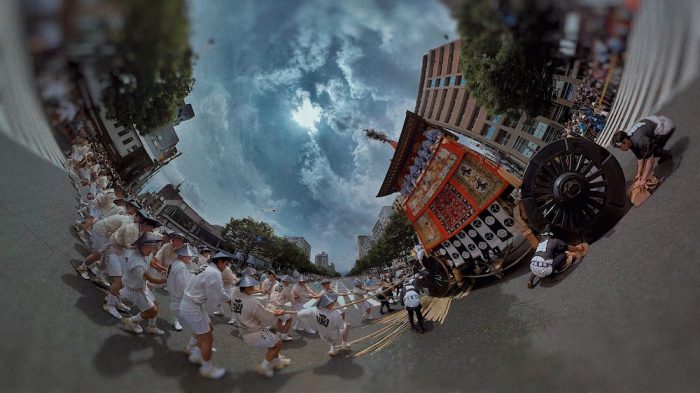 Your work has also taken you to the Grammys, where your tech transported the stars to the streets of Kyoto. What was the response?
In partnership with Tokyo-based production studio, World Qreators, we created VR meditation content that could transport artists at the Grammy Awards to the serene hidden corners of Kyoto in late autumn. Our goal was to use this technology to promote "ishiki," a heightened state of awareness promoted by Japanese Zen meditation, with devices more commonly associated with the fast-moving world of entertainment. Many commented on the how the experience also belied the image they had of Japan as this very technologically-advanced, highly-urbanized place, so it was very fulfilling to see that these lesser-observed, and more beautiful aspects of Japanese culture were received so well.
Your work is supported by Kawasaki Kikai, a maker of parts for the aerospace industry. Where does their interest in VR originate and how are they utilizing it?
The SKYART team at Kawasaki Kikai is dedicated to finding ways to utilize cutting-edge technology to improve productivity and accessibility to the manufacturing process, and by extension, exploring ways in which it can be applied in the arts, cultural preservation and international collaboration. You can say our partnership is a perfect fit. Since joining the team this year, we have been able to expand the scope of our projects, under the mentorship and insight of our company president, Mr. Hayashi.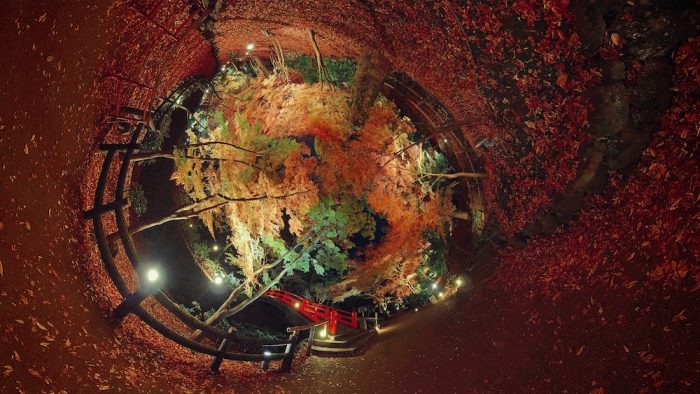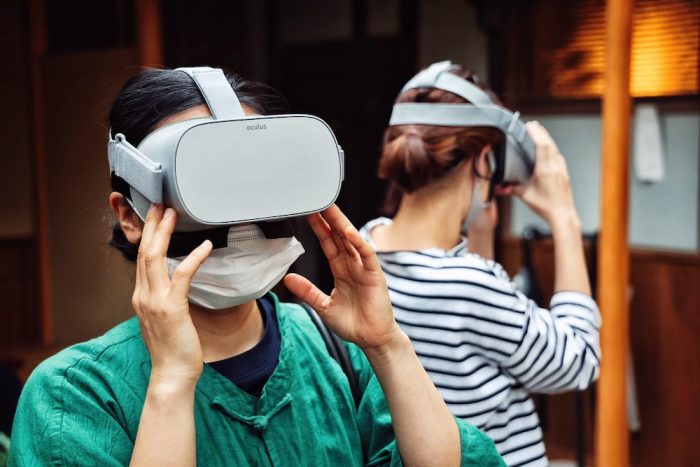 What have been your observations about the applications of or interest in VR during the era of COVID?
COVID has created new obstacles for businesses and institutions, big and small. But setbacks also bring opportunity. I've found that the strengths of immersive technologies like VR come to the fore in a time when remote access and close interaction while at a distance are needed most. So our work, like recreating the Gion Matsuri in VR recently, has even greater value. What's more, it lifts people's spirits.
How far has the technology come in the last half-decade, in your opinion? Where is it going?
The last half-decade has shown exponential growth in the development and deployment of VR in the mainstream, especially with the advent of powerful processors and high definition screens on smaller devices. Having the freedom to autonomously navigate room-scale environments on affordable headsets untethered from large computers is already a huge leap forward. Looking ahead, I see the enormous potential of how Augmented Reality will find its way into our everyday lives as we start to see the digital world, which we normally associate with VR, enhance real-world scenarios. Pokémon Go, for example, demonstrated how digital content and the real world can almost seamlessly merge. In time, we may see the line between the two things fade, which poses some important questions. I think it is the duty of digital creators at this juncture to think about how these new technologies can serve the needs of people and foster connection into the future.