Kids & Family
Where the wild things are
Only two hours south of Osaka, Shirahama Adventure World offers a global safari experience without leaving Kansai.
After much discussion with your partner, you've agreed to visit an animal park to show your children real wildlife, despite the ethical issues at the back of your mind ("Are the animals just prisoners?") Now comes the complicated part of choosing which one to go to, and while the Tennoji and Oji zoos or the Tempozan and Suma aquariums are convenient options, Shirahama adventure World in Wa-kayama prefecture should be at the top of the list for Kansai residents: diverse types of animals, proximity to many creatures, and activities the whole family can enjoy are all arguments in its favor.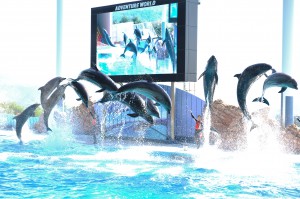 The large park is separated into many sections, including the Marine Wave and Elephant Feeding Square, and there are lots of fun rides scattered throughout. One of the most popular sections, especially with last year's birth of a cub, is Panda Land. The park has had notable success at breeding the black and white bears, which suggests that the commercial enterprise is playing an important role in conserving the animals. Be sure to get there early, especially if you want a good look at the pandas kept inside.
Adventure World also devotes a lot of space to sea animals, especially with the Penguin Kingdom, Center Dome Aquarium(penguins, otters and polar bears) and the Big Ocean pool used for sea mammal shows and close encounter activities (these cost extra). If you attend the show, hurry at the end down to the glass wall where you can interact with the curious marine animals.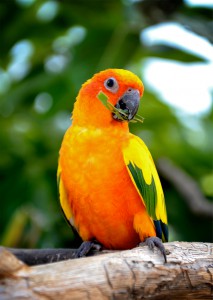 Perhaps the highlight of the park is Safari World– a large expanse with several enclosures for mostly African animals such as cheetahs, rhinoceroses, antelopes, and elephants to name just a few.
There are many opportunities to feed animals throughout the park, with most only requiring a coin to buy a food capsule. It's a great chance for kids big and small to experience what the tongue of a giraffe feels like or the hand of a hungry squirrel monkey..
With the huge variety of animals on display, your little ones will be begging to see them all, so be prepared to be mobile. The park offers lots of transport options for traveling between sections, including free shuttles and private SUVs (for a fee). But the best way to do it, if you have the time, is to use the footpath (high heels not recommended). Although the stairs and dirt sections mean that negotiating a baby stroller requires a bit of brawn, the outdoor experience is unbeatable.
[box]
Shirahama Adventure World
Open:Every day from 9:30am–5pm
(closed two Wednesdays every month)
• How to get there: The nearest station is JR Shirahama. The JR Kiseihonsen Express train takes around 2 hours from Osaka, although if you are only going for one day, early starts and late returns are required. Many travel agencies offer deals with a one-night stay in one of Shirahama's hot spring hotels.
• Visit tips: Check the Japanese side of the website for exact times for feedings and other activities. If you are the shopping type, do allow enough time for it, as the shops are big.
• Web: www.aws-s.com
[/box]