Featured
Ancient setting, modern pleasures
Forget Times Square. For some unique new year celebrations, try Gion in Kyoto, which has been partying since the 7th century.
Gion, one of Japan's original pleasure quarters, mixes the refined with the bawdy. Its narrow streets bustle with teahouses, cafés, galleries, theatres, restaurants, hostess clubs, shrines and temples. On any day, a visit to this compact area that straddles the Kamo River to the west and Maruyama Park to the east will bring you shoulderto- shoulder with students on school trips, tourists from around the world, and the occasional (authentic) Maiko and Geiko dashing daintily between appointments.
Like the famous festival in July, New Year's Eve in Gion is claustrophobic, especially on the streets directly in front of Yasaka Shrine. The main thoroughfare is closed to traffic for a few hours around midnight. If you are coming to Gion during the break between December 29 to January 3, the best plan is to have no plan; in Gion it's best to release the tourist in you. A wander along Hanamikoji or Shirakawa streets will be as close as you'll get to classical Japan next to walking on to a movie set. But if wandering aimlessly isn't for you, here are four destinations in Gion that offer a warm respite from the new year's crowds.
Jam Jam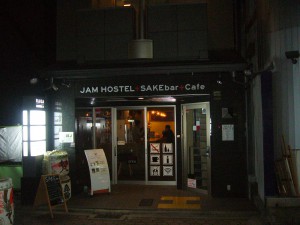 is the best of both worlds; a café and sake bar combined with a hostel, so when you've had your fill you can stumble upstairs to slumber. The one-year-old venue is run by Michinori and Aiko Ikeda, and is a great spot to mix with Kyotoites, Japanese and foreign visitors. Ask the affable and knowledgeable Michinori to guide you through the extensive sake menu.
Address: Kyoto-shi, Tokiwacho 170, Higashiyama 605-7009
Open: Mon-Fri from 5pm; weekends and holidays from 2pm
www.jamhostel.com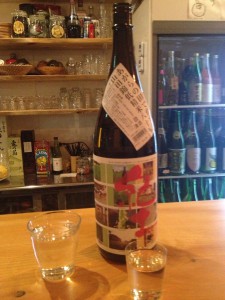 Fugetsu 冨月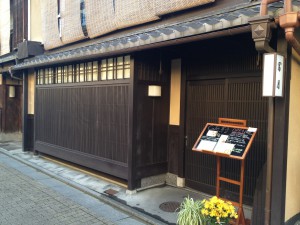 From the outside, Fugetsu is just another beautifully appointed ochaya or teahouse; step inside and it's like entering a friend's house. Head for the communal back room with a view of the interior garden where you can lounge for hours over tea, coffee, and Japanese and western deserts. Be sure to leave a message in the guest book; they have a collection of more than 50.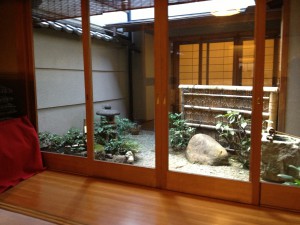 Address: Kyoto-shi, Higashiyama, Gion-cho, Minamigawa Yasakacho, 570-8
Open: 11am–5pm and 7–11pm. Closed Sundays
Matsuba 松葉

As much an institution as the kabuki theater next door, Matsuba has been dishing up noodles since 1861. Occupying four floors on the corner of Shijo Avenue with views of Gion and the Kamo River, Matsuba does the best nishin soba (pickled herring) in town.
Address: Kyoto-shi, Higashiyama-ku, Shijo ohashi, Higashi-iru Kawabata cho 192
Open: Every day from 10:30am except Tues (open New Year's Day)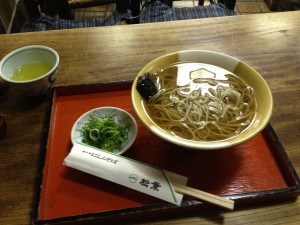 Chourakukan 長楽館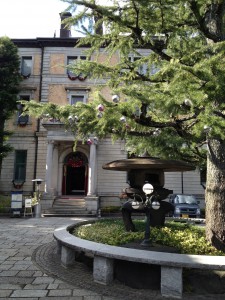 Chouraukan literally means an establishment where you can unwind at length. The building dates back over a hundred years and looks more like it belongs in Victorian Britain than Maruyama Park. It serves reassuringly expensive teas, coffees and lunches. This is a place to pamper yourself or impress your date.
Address: Kyoto-shi, Higashiyama-ku, Yasaka Torii-mae Higashi-iru, Maruyama-cho 604.
Open: 10am–10pm; afternoon tea 1pm–5pm daily.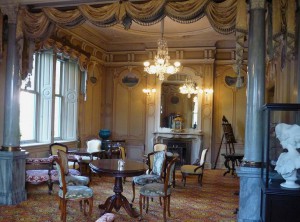 [box]
Where to Hatsumode in Gion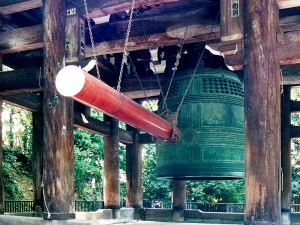 The first week of the new year in Japan is all about getting in the first visit to the shrine, called hatsumode. In Gion, this tradition draws phenomenal crowds that tend to converge on Yasaka Shrine. But of course, Yasaka isn't the only shrine in Gion; you can head for the much less crowded Ebisu Shrine, where the god of good business resides. Or at Chionin, near Maruyama Park, where 17 monks ring in the New Year on Japan's heaviest bell. And if you want to skip the shrine experience entirely, venture down streets directly behind Yasaka to find Maruyama Park where you can celebrate the new year with food, drink and music.
[/box]