Feature
Bidding Farewell to Fall: Hiking in Oyamazaki
For the best whisky, hiking, and fall-leaf experience in Kansai, you can't beat Oyamazaki.
There is a place between Kyoto and Osaka that combines spectacular autumn-leaf viewing, a rich war history, forest hiking, and a delightful whisky experience. Oyamazaki is perhaps most famous as the home of the Yamazaki Whisky Distillery, but there are many other reasons to visit this quaint small town.
The autumn-leaf viewing in Oyamazaki, while certainly picturesque, is less popular than other major Kyoto landmarks, meaning it is not completely overrun with tourists and camera-toting locals. If you want to enjoy the season in a relaxed and tranquil environment, then this off-the-beaten-path destination is for you. The leaves remain vibrant shades of red, orange, and yellow into early December.
With a number of temples in the hills behind Oyamazaki, there are many scenic views awaiting you, the most striking of which is Yokokuji, which sits in a fairly remote location on the opposite side of Mt. Tennozan. The mountain, although fairly historic, is only 270m high, so it is easily traversable, and the summit can be reached in an hour from the town's two main train stations (Hankyu Oyamazaki and JR Yamazaki). Roughly another hour of hiking is required to reach Yokokuji from the summit. Yokokuji, constructed in 806, has a rich history and is known for growing a vast array of hydrangea flowers, which bloom in June and July, but the various maple trees that line the perimeter of the temple also make for an impressive autumn display.
Perhaps the most alluring aspect of the Oyamazaki hike is the presence of natural bamboo forest passages that are generally free of other people, making for unique photo opportunities and a chance to explore without the crowds. In December, the dirt trails are largely covered with fallen foliage from both the bamboo and the maple trees, creating a thick blanket of leaves to walk through.
For the more adventurous types, after leaving Yokokuji temple, you can extend the hike to PonPon Mountain, which is a further 5km along the trail. You can access the trail from a gate in one of the parking lots of Yokokuji. The view from the top of PonPon Mountain is vast and clear. This peak is a top spot to enjoy a picnic and is mostly free of tourists. There are beautiful temples along the trail towards the peak of PonPon Mountain, which will also be awash with bright autumn colors.
The history of Oyamazaki includes a spectacular battle in 1582 which pitted the waring samurai armies of Hideyoshi Toyotomi and Akechi Mitsuhide against one another. The foothills of Oyamazaki were identified as an important strategic passageway into Kyoto, and the narrow pathway between the hills and river at the bottom of Mt. Tennozan made it a likely spot of conflict after Mitsuhide had attacked Oda Nobunaga two weeks earlier, usurping leadership of Kyoto. Hideyoshi's forces of roughly 20,000 warriors attacked Mitsuhide's forces, and after a battle that claimed roughly 6,000 casualties on both sides, the death of Nobunaga had been avenged and Hideyoshi erected a castle on Mt. Tennozan. The remains of the castle are reachable on the hiking trail en route to Yokokuji. There are richly colored murals depicting the battle near the top of Mt. Tennozan.
If you are inspired to plan an Oyamazaki hike, you can find a number of maps and pamphlets at the JR Yamazaki train station, but most printed materials are in Japanese. The routes to the top of Mt. Tennozan from the train stations are pretty easy to follow, with adequate signage and trail markers. The route is a common hiking trail and you will likely encounter a number of hikers also out enjoying the experience. There are a few fairly steep sections on the initial climb from the forest edge, up to the castle ruins, but technical hiking gear is not required. You will be comfortable in a pair of trainers and normal street wear.
---
Coffee Break
Between all the hiking and whisky sampling, you may want to break up your day with a light lunch or a coffee. Hermit Green Cafe, steps from the Hankyu Oyamazaki station, is a trendy spot with very comfortable seating and nice views from the large windows on the second floor. It offers a Western-style menu, with pasta dishes, salads, coffee, and cake.
---
If you're a whisky lover as well as a hiking enthusiast, Oyamazaki should definitely be high on your list of places to visit. The Yamazaki Whisky Distillery, a mere 500 meters from Oyamazaki's two train stations, is also an excellent place to take in the charms this small town has to offer. To tour the distillery, an advanced reservation is required, but be warned that the tour is extremely popular and reservations are currently unavailable for this season. However, periodically there are cancellations, so if a tour is appealing to you, call ahead because you might get lucky. There is a ¥1,000 fee for the tour.
Without a reservation or a formal tour, you can certainly still enjoy various elements of the distillery. After checking in at the front gates, you can head into the museum and wander through the extensive whisky library, browse the gift shop, and check out the tasting room. Here you can sample various products, including some of Suntory's finest (and priciest) drams, like the Yamazaki 25-year-old and the 30-year-old Hibiki. Be sure to bring plenty of cash as credit cards are not accepted. The 15ml tastings are served in whisky flutes and come with a paper tag so you can organize and enjoy your tasting experience. Sample prices range from between ¥100 per tasting for common production whisky to ¥3,000 per tasting for special limited-edition whiskies.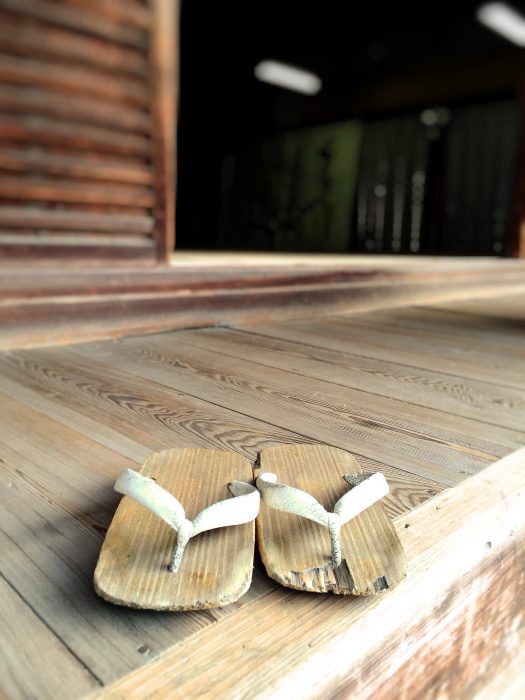 ---
Getting There
From Hankyu Umeda Stn, take the Hankyu Kyoto Line for 30 mins to Oyamazaki Stn
From JR Osaka Stn, take the JR Tokaido Main Line for 26 mins to Yamazaki Stn
Suntory Yamazaki Distillery
Open: 9:30am–5pm (Last entry at 4:30pm)
Closed: Over the New Year holiday and during distillery shutdowns
On Dec 19, the distillery will be closed due to the maintenance of plant equipment. The last business day of 2017 will be Dec 24. In 2018. It will be open again from Jan 7
Tel: 075-962-1423
Website: suntory.com/factory/yamazaki
---